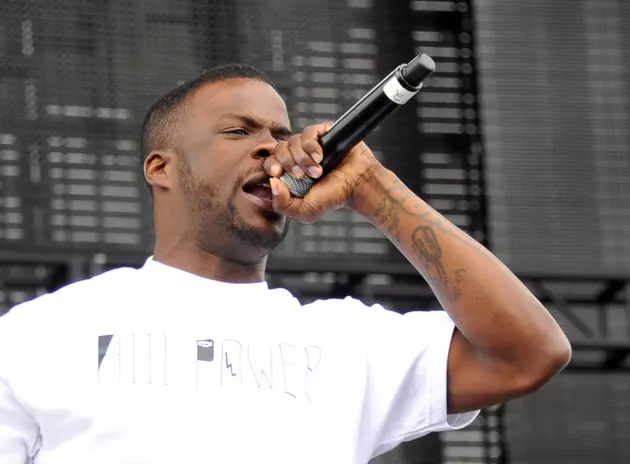 Jay Rock Seriously Injured in Motorcycle Accident
Kevin Winter, Getty Images
Update (Feb 16: 2:52 p.m.): According to TDE's CEO Anthony Tiffith, Jay Rock is out of surgery and "doing fine." Get well soon Jay.
Original Story: Jay Rock was injured in a motorcycle accident today (Feb. 15). During the 2016 Grammy Awards, TDE's CEO Anthony "Top Dawg" Tiffith revealed the news on Twitter and asked fans to keep Jay Rock in their prayers. There is little to no information regarding the accident right now but from Top Dawg's tweet it seems like the accident is serious (see below). XXL will keep you updated as the story develops.
The former XXL Freshman's sophomore album 90059 was released digitally on Sept. 11 and hit shelves the following week. It was preceded by a mini documentary. Powered by the songs "Money Trees Deuce," "Gumbo" and the title track "90059," the LP debuted at No. 16 on the Billboard 200 chart with 19,000 equivalent album sales. The album features cameos from Top Dawg Ent. label-mates Kendrick Lamar, Ab-Soul, ScHoolboy Q, Isaiah Rashad and SZA, as well as Busta Rhymes and Sir.
Last fall, Rock spoke to us about his growth from his first album to his latest LP. "I'm just getting older," he said. "In the process of growing. That's just like a butterfly or any type of animal, it don't ever stay the same. Just like plants. Flowers grow into all type of shit but it endures the storm. You got your rainy days. That's basically me. I went through so much trial and tribulations and certain situations... Lesson learned. That's what's building me up. I learned a lot business-wise and just still being a student of the game. That's what helped me a lot to change a lot since back then. I've been going back and working on my craft. Every opportunity, I'm trying to think of new flows."
Take a look at Anthony "Top Dawg" Tiffith's tweets below.
See 40 Hip-Hop Albums Turning 20 in 2016