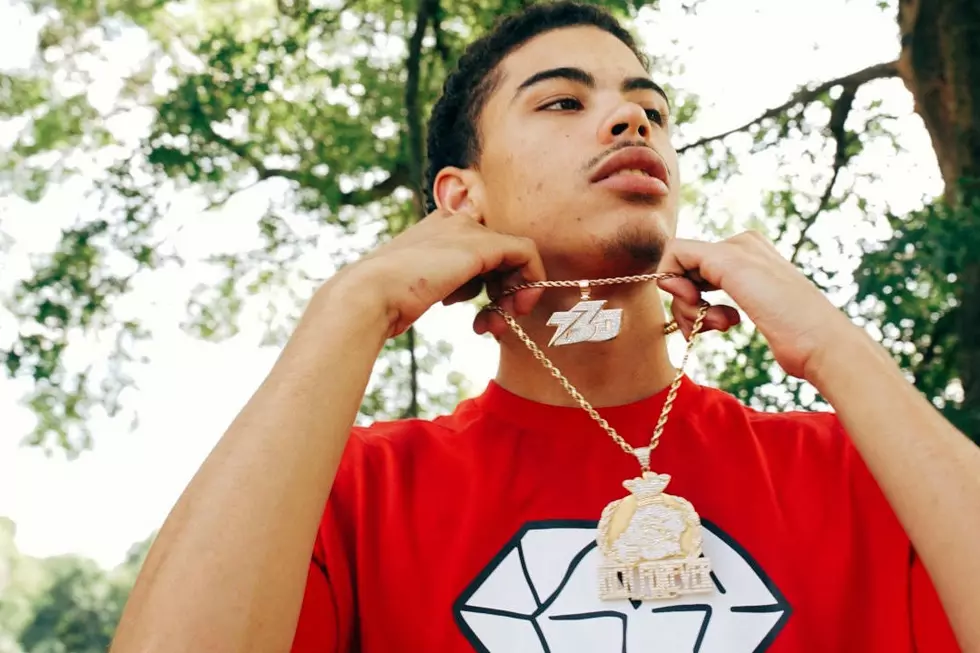 The Break Presents: Jay Critch
Jay Critch
Rich The Kid is steadily becoming a man with an eye for talent. Since launching his own record label, Rich Forever, the rapper has helped cultivate the careers of artists like Famous Dex into great success. Now, his newest signee, Jay Critch, a budding 19-year-old from Brooklyn, N.Y., is beginning to see some major results and gain a solid fan base of his own thanks to Rich's cosign.
Jay, who appeared on Rich The Kid's Rich Forever Way earlier this year in addition to collaborating on tracks featured on Rich Forever 3, hasn't dropped a full solo project yet, but songs like "Did It Again," "Speak Up" and "Adlibs," prove the rapper can hold his own. "Heard your mixtape, boy, it was average/Niggas' best songs ain't fucking with my ad-libs," he delivers on the latter track.
With plenty of New York rappers making a name for themselves, the self-proclaimed "hood favorite" is making it his business to stand out. Read up on Jay Critch in The Break.
I grew up listening to: "I grew up listening to a bunch of Fab[olous]. A bunch of [Lil] Wayne. Old Hov [JAY-Z] music. A lot of New York rappers I grew up on so Cam['ron], Dipset, all that. My older bother used to rap so that's what he used to listen to and that's what I started listening to."
My style's been compared to: "Nobody. I don't think there's no New York rapper with the type of flow and style that I'm coming with. Most New York rappers be on some straight lyrical shit, but they don't add no swag to it. It just be very lyrical and with me I'm throwing the lyrical with flow and swag. You gotta wave it, you know what I'm saying?"
Most people don't know: "A lot of people don't know I used to play ball. I only played my Freshman year in high school and after I started smoking weed it was over for that [laughs]."
My standout moment to date: "It has to be when I performed at Madison Square Garden for Yams Day. That shit was crazy. It was in my hometown and it just felt legendary for me because I'm from New York and I know how iconic the MSG venue is. So that's my highlight so far for me."
My goal in hip-hop is: "We trying to go platinum. We need plaques on the wall. We not just trying to be lit. We trying to fulfill our accomplishments and really be on top of shit."
I'm going to be the next: "Jay Critch. Yeah, we ain't trying to be nobody. We want to be ourselves."
"Started It" Featuring Don Q
"In My Coup" With Famous Dex and Rich The Kid
"Talk About" Featuring Rich The Kid