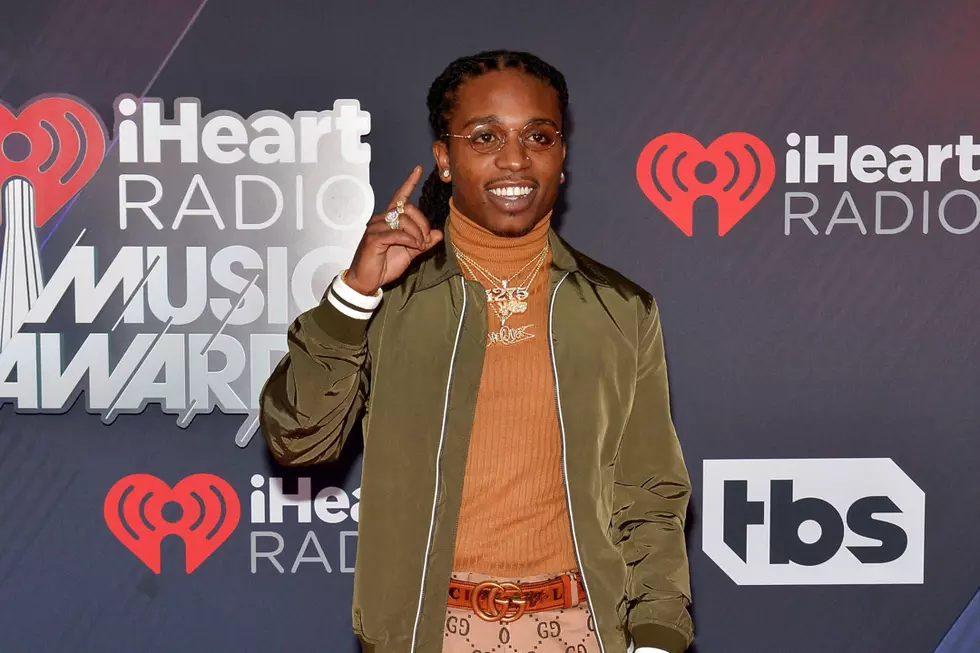 Jacquees' "Trip" Remix Uploaded to Pornhub After Being Removed From SoundCloud and YouTube
Rachel Murray, Getty Images
While Jacquees' unofficial remix of the song was quickly removed from SoundCloud and YouTube following its release in early September, the song still has a home on the streaming porn site.
"Our artists don't send cease and desists, we do," Mustard wrote in a note posted on Twitter. "When you monetize content you don't own you are stealing and no one steals from 10 Summers," he continued.
While Mustard claims Jacquees was making money from his version of "Trip," the singer denies the claims. Responding to a tweet from T-Pain, Que wrote, "Nigga no I didn't hell you talm bout my brother I put it on SoundCloud and YouTube you know my game ain't cap I love Ella."
Although you may have to go out of your way to listen to the "Trip" remix, Jacquees has already dropped his latest "Quemix," this time putting his own spin on Drake's "Jaded."
See 63 Hip-Hop Artists Who've Gone Gold in 2018