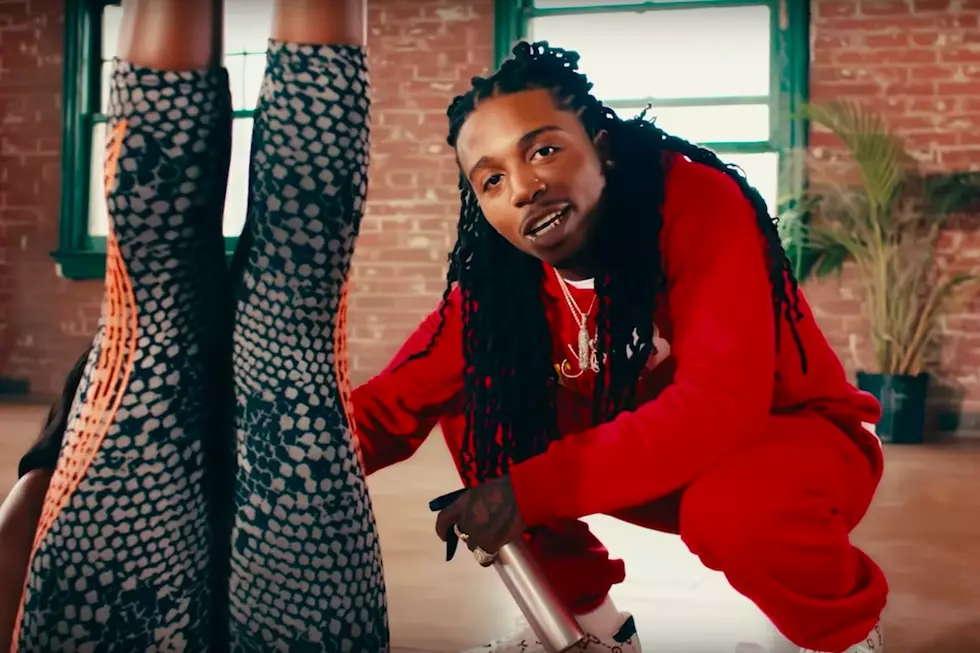 Jacquees and Trey Songz Join a Yoga Class for "Inside" Video
jacqueesmusic via YouTube
Despite some of his recent legal woes, Jacquees continues to drop new material for fans, and this time, he's teamed up with Trey Songz. Last week (June 1), the Georgia native released his "Inside" visuals with Trigga, which features the two hitting up a studio together, joining a yoga class full of beautiful women.
The Devkamera-directed clip starts off with both of the R&B vocalists pulling up to an unknown venue. When they go inside, Trey gets taken off into a mysterious room filled with women who fawn over him and try to strip him of his clothes, Jacquees joins the yoga studio to instruct the flexible women on their poses.
As the two try to resist temptation, but embrace being the center of attention to the gorgeous models, eventually their girls make their appearances, where they drag the singers out of the venue in a fury.
At the end of May, Atlanta police arrested and charged Jacquees with multiple misdemeanors, including speeding and possession of a controlled substance after he was pulled over in the middle of the night. The "Oceans" entertainer admitted to officers that the substance coming out of his car was marijuana, leading to them to search his car where they discovered three grams of weed.
Watch Jacquees and Trey Songz hit up a yoga studio in the music video for "Inside" below.
See 33 Rappers With Wild Neck Tattoos