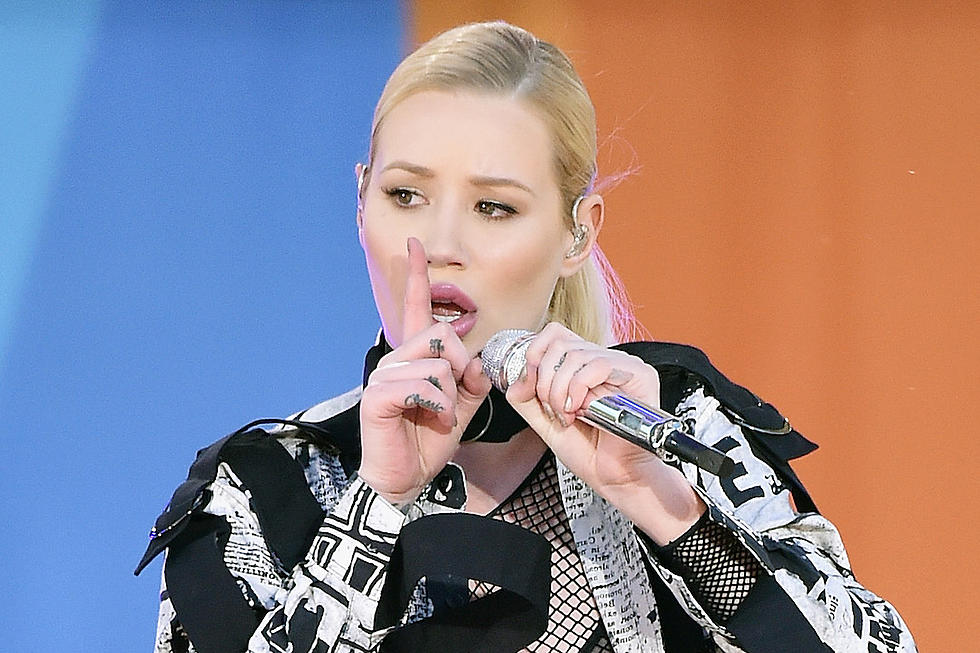 Iggy Azalea Fires Back at Grammy President Neil Portnow for Telling Women to Step Up
Mike Coppola, Getty Images
Being that there were a noticeably lower number of wins for women at this year's Grammy Awards, President of the Recording Academy Neil Portnow is stirring up some serious controversy with his recent statements. After telling women in the music industry that they need to "step up" to be involved in the awards, Iggy Azalea is firing back at the Grammy President.
The "Fancy" pop star calls out Portnow directly in a couple of tweets, in which she calls his statement "bullshit."
"Neil Portnow really has me heated with his 'women need to step up' Grammy-Boys-Club bullshit statement," she tweets.
While a fan suggests that she get together with other female artists to make a diss track aimed at Portnow, Azalea says that a boycott of the awards altogether would be much more powerful.
"Or instead of being gracious and wearing white flowers on the carpet (bringing in the viewers for his telecast in designer gowns) women should consider if we NEED to take firmer action and stay at home in PJs next year," she responds. "See how that works out for Neil."
Originally, Portnow shared his candid thoughts about the lack of women involvement in the Grammys with Variety, claiming that they need to "step up" first.
"It has to begin with… women who have the creativity in their hearts and souls, who want to be musicians, who want to be engineers, producers, and want to be part of the industry on the executive level," he states. "[They need] to step up because I think they would be welcome."
After getting word of his comments, veteran pop star P!nk also slammed the Grammy President for his statements, tweeting a full response written on a white board. She wrote that women "don't need to step up," as they have been since the beginning of time.
See Iggy Azalea's response to Portnow's controversial comments about women in the tweets below.
See 50 of the Best Hip-Hop Projects of 2017