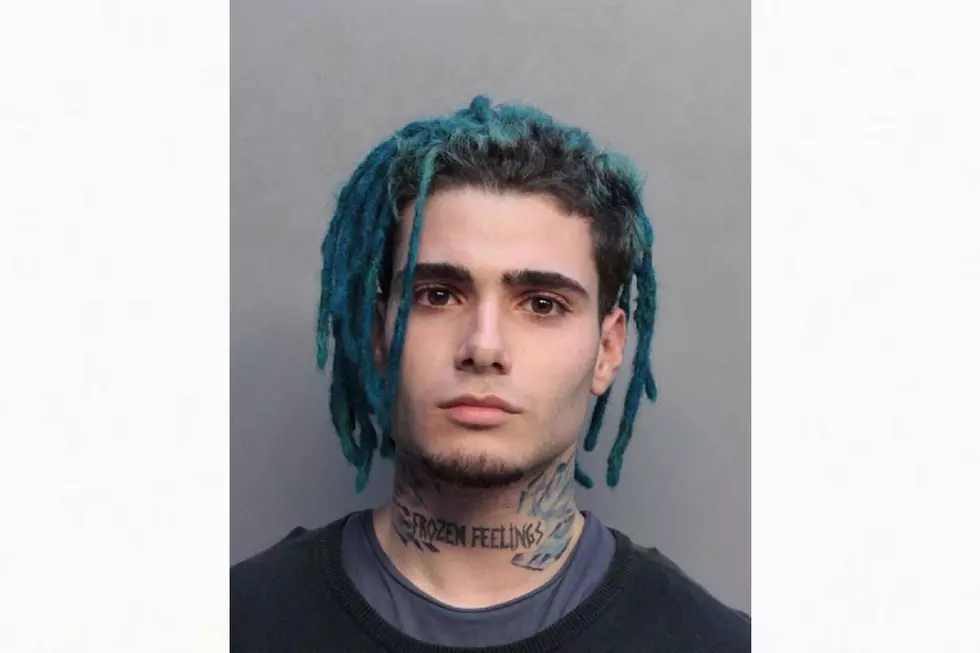 Icy Narco Arrested in Miami
Miami-Dade Police Department
Update: Reps for Icy Narco have uploaded an Instagram post commenting on the 20-year-old rapper's arrest. In the caption for the post, which includes a mugshot of Narco, they claim he was arrested unfairly.
"Icy is innocent," starts the caption. "He did nothing wrong to warrant the Miami Dade Police Department to profile him. He is innocent and they are not allowing for a bond to be posted. They won't give us details, but we have heard from Icy that he has been in fights inside & is being confused for other people. Pray for Icy #FreeIcyNarco #FrozenFamily 💙 (Mgmt)."
It looks like Icy Narco is facing some legal troubles. This past Wednesday, the rising Florida rapper was arrested in his hometown of Miami. Speaking with XXL, a media relations rep for the Miami-Dade Police Department confirmed that Narco was arrested on a bench warrant after failing to appear in court for a traffic-related March 2018 warrant for not having motor vehicle registration.
Miami-Dade Corrections tells XXL the 20-year-old rapper was released from jail after posting a $500 bond the same day he was arrested. While an arrest is never a good look, Narco, whom XXL profiled for The Break earlier this year, is out and about. There's a good chance this isn't the end of his legal issues surrounding this case, but at least he's out.
Born Rolando Gomez, Narco has, for the last several months, been an artist to look out for. Speaking with XXL about his goals for hip-hop, he made it clear he's got no plans of slowing down.
"I never wanna go mainstream," explained Narco, who has collaborated with rapper-producer Ronny J in the past. "I wanna have a mainstream following, but I don't wanna ever go mainstream just because I feel like mainstream artists, they don't really have real emotions and real meanings behind their music. But I'd rather just make the Icy Narco sound I want to make and take it as far as I could possibly go, and not let a label really try to control my sound."
XXL has reached out to Icy Narco's reps for comments on his recent arrest.
Here's the Ultimate Guide to Rappers With Acronyms in Their Name