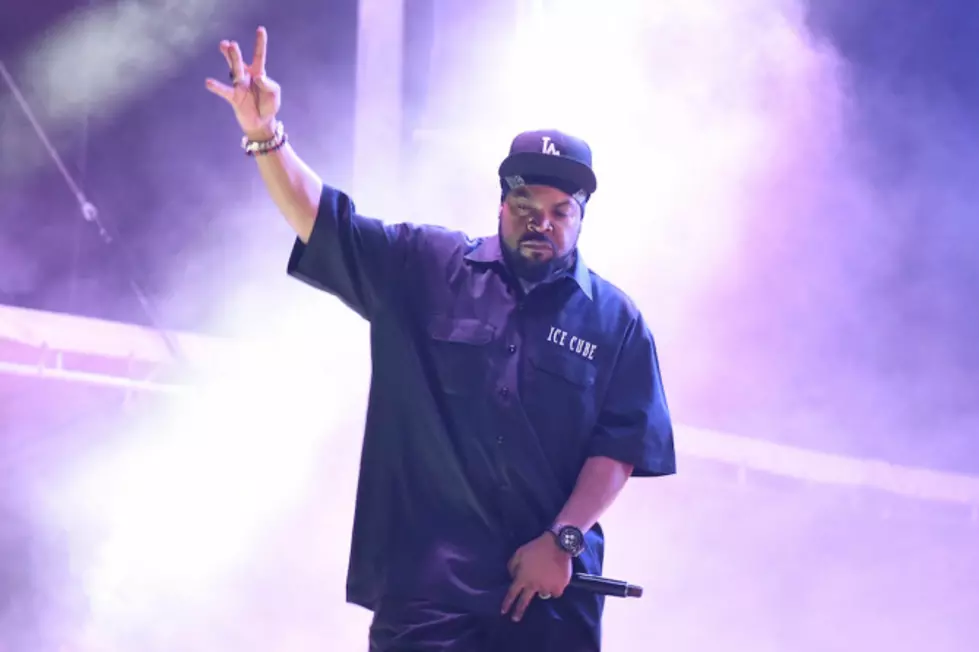 Ice Cube Calls N.W.A's Rise a David vs. Goliath Story
Getty Images
Over the past few years, Ice Cube has been hard at work on what may be considered one of the most anticipated biopics ever: the N.W.A. biographical film Straight Outta Compton. The renowned rap veteran has been so focused on the film that we've seen less and less of him since his last two movies, Ride Along and 22 Jump Street, came out in mid-2014. With the N.W.A picture slated for an August 2015 release, excitement is growing more and more each day.
The film is said to document the rise and fall of the influential Compton-based rap group, which birthed hip-hop legends Cube, Dr. Dre, Eazy-E, MC Ren and DJ Yella. Approximately seven years in the making, the film will finally see the light of day this summer under the direction of longtime Cube collaborator F. Gary Gray, the man behind Friday and Set It Off as well as early music videos for Cube, Dre, Cypress Hill and OutKast.
XXL got the opportunity to speak with Cube about the upcoming biopic while chatting about Eazy-E's legacy ahead of the 20th anniversary of the late MC's death last week. In this conversation, Cube spilled some more details about Straight Outta Compton as well as the story of N.W.A and what's been holding up the next installment of the Friday series. —Miranda J
XXL: We just passed the 20th anniversary of Eazy-E's death. How do you feel working on this movie without Eazy-E?
Ice Cube: Working on the movie, it's like we've been engulfed in Eazy-E for the last seven years. So, it seems like he's right here still.
You guys have been working on the movie for seven years now?
Well, it's been a dream that would come in and come out. Then, it really  started getting traction four years ago. We've just been steadily working to get it to this point, so it's been a long process.
How does it feel to be putting the biopic together 30 years after you guys all started this together?
It feels great. To me, it's a story that should be told. It's an American story of not only rags to riches, but David vs. Goliath. To me, when you talk about N.W.A, you talk about non-violent protests against things that we were trying to comprehend, so we ended up putting it in song. There should be a movie about us.
Is there a possibility of a fourth installment of the Friday series coming out?
I mean, I'm trying to get it off but it's really the movie company, New Line [Cinema]. They've got the rights to the movie and we need a certain amount of money to do that movie because we need to get everybody back into that movie. They want to give us a certain amount and we need a bigger amount. It's kind of like a stalemate right now. Send them a letter or some shit.