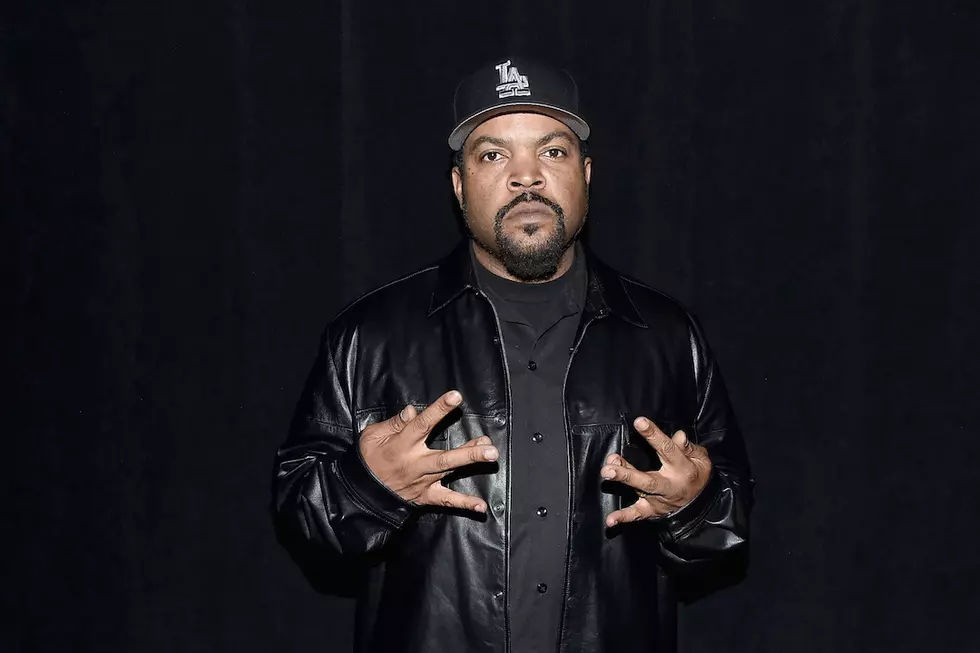 Ice Cube Hates NBA's Latest Trade Between Los Angeles Lakers and Cleveland Cavaliers
Nicholas Hunt, Getty Images
The latest NBA trade is shaking up the sports world, as the Cleveland Cavaliers cleared out a lot of their roster for some new talent. Ice Cube, who is known to be a huge Los Angeles Lakers fan, chimes in on the exchange, stating his hate for the trade.
The AmeriKKKa's Most Wanted rapper retweets the news of former Cavaliers player Isaiah Thomas being traded to the Lakers in exchange for Jordan Clarkson and Larry Nance, writing, "I hate this trade!" While we're not quite sure whether he isn't a fan of his team bringing on Thomas, or is sad to be losing Clarkson and Nance, Cube is not the only one expressing their grievances with the new deal.
Social media is currently in a frenzy as everyone figures out the latest move within the NBA, which also includes now-former Cavaliers stars being traded, including Dwyane Wade, Derrick Rose, Iman Shumpert, Jae Crowder and Channing Frye.
Cube, himself, is currently working on a three-on-three basketball league of his own called BIG3, which features retired NBA players going up against one another.
Check out Ice Cube's reaction to the latest NBA trade below.
See New Music Releases for February 2018