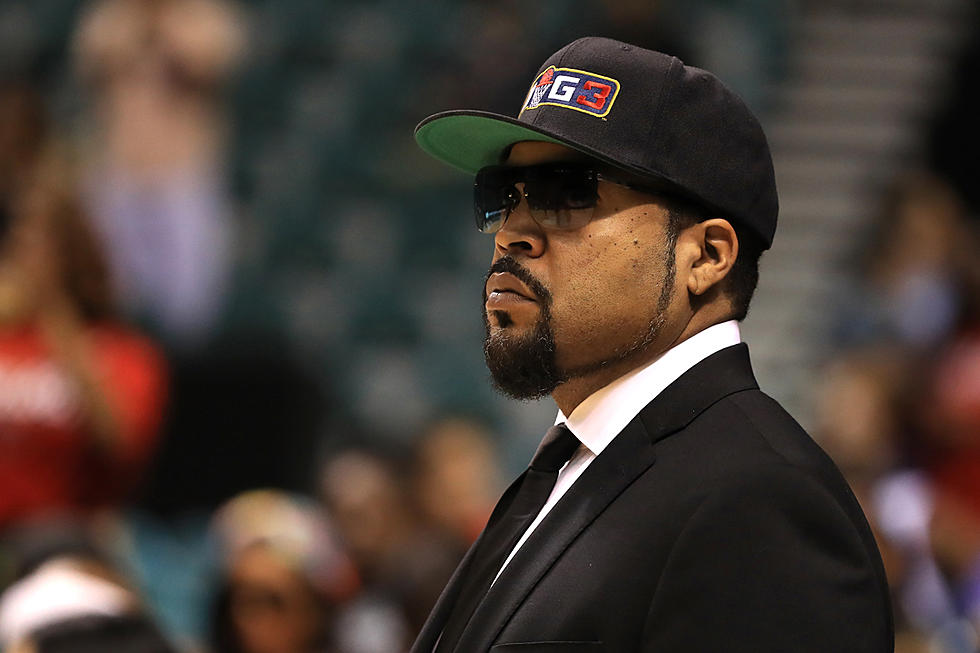 Ice Cube Sues Big3 League Investors for $1.2 Billion for Defamation, Trade Libel and More
Sean M. Haffey , Getty Images
The Qatar Investment Authority (QIA), which is a state-owned entity that specializes in foreign investments, has denied claims that they have any involvement with Ice Cube's Big3 professional basketball league.
On April 8, The Washington Post reported that Ice Cube and his Big3 league co-founder Jeff Kwatinetz  filed a $1.2 billion trade libel and defamation lawsuit against QIA CEO Sheikh Abdullah bin Mohammed bin Saud Al Thani for allegedly misleading the two and attempting to take control of their company. Now, the QIA have issued a statement vehemently denying this claim.
"This article includes a number of allegations that are unfounded and incorrect," reads the statement. "Among others, neither the Qatar Investment Authority nor its CEO are investors in, nor have they had any involvement with, Big3."
Ice Cube is suing some Big3 league investors big time. According to a report The Washington Post posted last Thursday (April 5), Cube and famed entertainment exec Jeff Kwatinetz filed a $1.2 billion lawsuit against the league's foreign investors for damages after they allegedly swindled the two entrepreneurs.
One of the men they are suing is Sheikh Abdullah bin Mohammed bin Saud Al Thani, who is the CEO of a state-owned organization by the name of Qatar Investment Authority. In the words of The Post, Qatar Investment Authority is an entity that "specializes in foreign investments."
Cube and Kwatinetz, who both co-founded the league in 2016, allege that Saud Al Thani essentially tried to force them out of their own brand. In a complaint filed to the Los Angeles County Superior Court, the Big3 head honchos claim he only paid them a portion of the money they were initially promised, saying the investors withheld the additional capital they were owed in order to create a dependence. That dependence would, in theory, give the investment group the leverage needed to gain more influence in the Big3, which is a pro basketball league that pits former NBA stars against each other in three-on-three matchups.
"It's like, god---- , man, we're the newest, smallest thing with one season under our belt. Go after the big boys," the rap legend told the publication. "That's what this is more about. It's like we're going to tell the world what you tried to do. We ain't no punks. They thought we was just this rapper and this rock guy: 'We could do 'em.' Get your [butt] out of here."
Among others named in the suit are Ahmed Al-Rumaihi, who is a former Qatar diplomat to the United States, Qatar Investment Authority exec Faisal Al-Hamadi and a U.S. citizen by the name of Ayman Sabi—a group of three men who operate under the name of the Sport Trinity. Cube and Kwatinetz accuse the men of being involved in what they consider to be a scam. Cube and Kwatinetz also believe Sabi led them on to believe he was a high-ranking Qatari government official, and that that was a part of the group's plan to convince them form an alliance.
A spokesperson for Sport Trinity calls Cube and Kwatinetz's lawsuit, "blatantly false and malicious fabrication."
Stay tuned for more developments.
See New Music Releases for April 2018