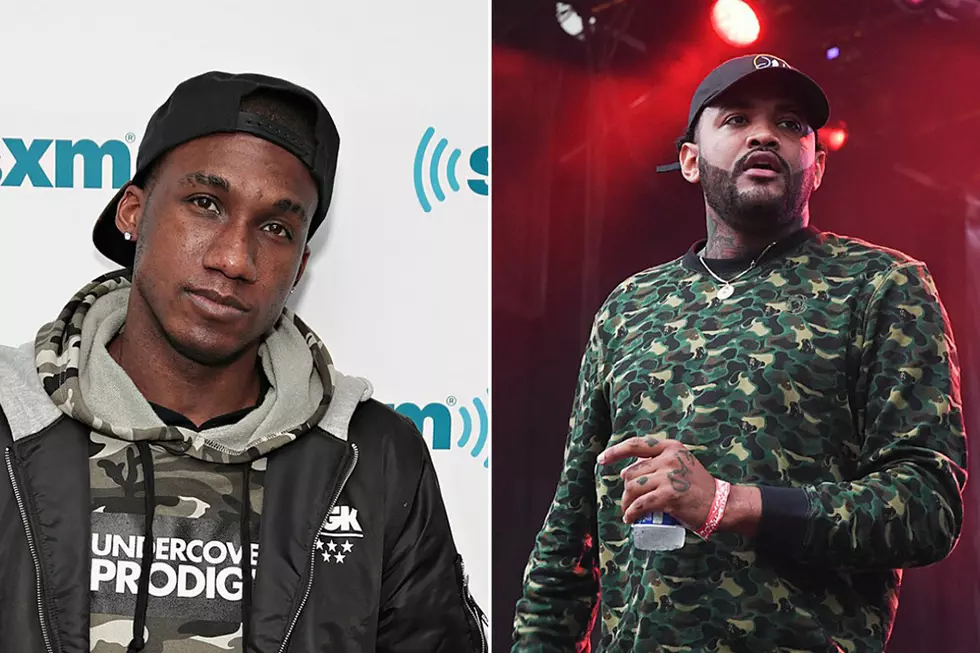 Hopsin Tells Joyner Lucas He Would Break His Soul in a Rap Battle
Cindy Ord / Paras Griffin, Getty Images (2)
Things all started when one fan asked Hopsin about the battle between Em and MGK and asked who would win between Hopsin and Joyner. "That's a dumb question that I'm sure you already know the answer to," the rapper responded.
Lucas eventually caught wind of Hopsin's tweet and tweeted out a screenshot of his reply. "Hold up. @hopsin wtf is that supposed to mean???" Joyner replied. Hopsin later responded, telling the rapper, "ay, take it how you want," to which Lucas fired back, "Don't do it to yourself bro. Trust me."
Things then got a bit more serious when Hopsin shared a screenshot of Lucas' tweets and told the rapper he would break his soul, all while taking a shot at Logic as well. "Stay in your lane bro @joynerlucas. I'm not @Logic301.... I will [break] your soul.. #AndIPutThatOnEverythang," he tweeted.
Joyner went on to add, "I felt he was upset I was on the record and gave a wack verse. I think if that was just a Tech N9ne and Logic record, he would've never did that. That definitely rubbed me the wrong way."
Check out the tweets below.
See Hopsin Tell Joyner Lucas He Would Break His Soul in a Rap Battle