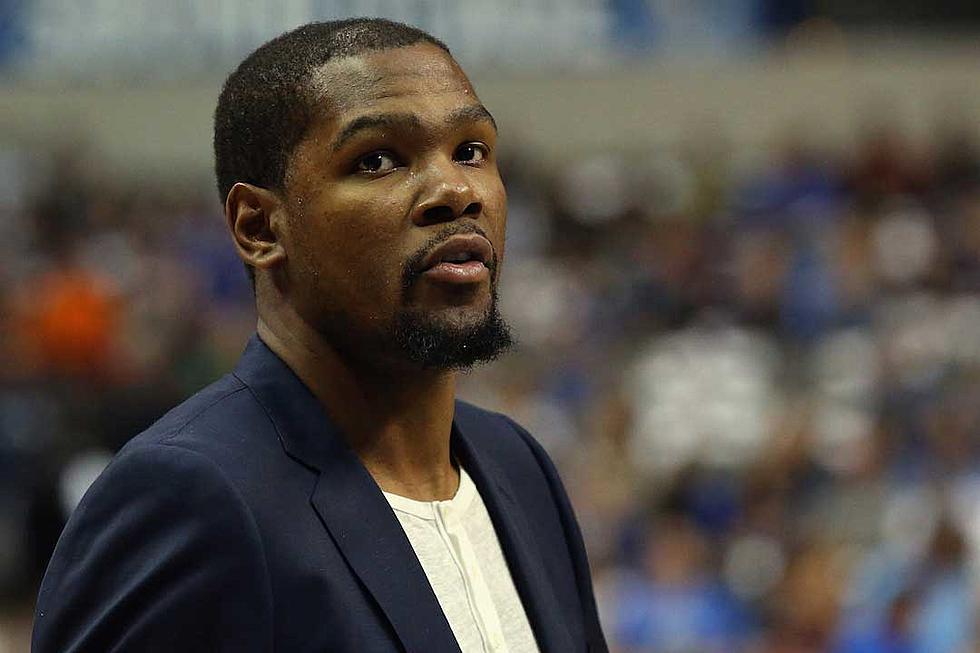 Hip-Hop Reacts to Kevin Durant's Decision to Join the Golden State Warriors
Getty Images
NBA superstar Kevin Durant broke the internet yesterday after announcing his decision to leave the Oklahoma City Thunder for the Golden State Warriors.
The news of KD's next NBA destination became the topic of choice for a lot of people during the Fourth of July festivities. With teams such as the Los Angeles Clippers, San Antonio Spurs, Boston Celtics, Miami Heat, Warriors and OKC, all bidding for a chance to get KD to play for their respective teams, Durantula finally announced his decision in the early afternoon of yesterday, choosing the current reigning Western Conference Champions as the next team he'll play for the next two years.
While KD's decision comes as a shock for a host of different reasons, there's no denying that the Warriors' addition of Durant will make the Bay Area squad the team to beat next NBA season.
As expected, since Durant's shocking announcement yesterday, the Twitterverse has shared its opinions and so have several of hip-hop's elite. With that said, XXL has rounded up the best Twitter reactions from some of your favorite rappers.
https://twitter.com/WakaFlocka/status/750006665546575872
The Top 5 Sneakers Coming Out This Weekend Including Air Jordan 12, Kendrick Lamar x Reebok Classic Leather and More