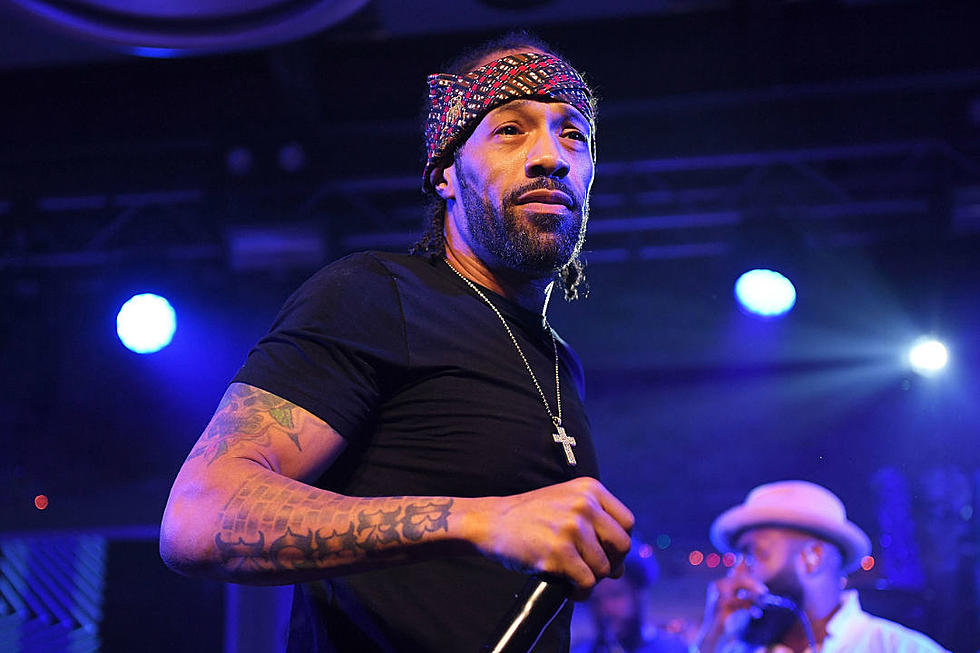 Matt Winkelmeyer, Getty Images
Today, April 17, marks the 48th birthday of Redman, one of the most electric lyricists the rap game has ever seen
Some 28 years into his career, Redman has come a long way since first entering the rap game with guest appearances on EPMD's 1990 album Business as Usual ("Hardcore" and "Brothers On My Jock"). The New Jersey native has gone on to become one of hip-hop's beloved and enduring MCs. Releasing seven solo albums (Whut? Thee Album, Dare Iz a Darkside, Muddy Waters, Doc's da Name 2000, Malpractice, Red Gone Wild: Thee Album, and Reggie) and about three collaborative albums (El Niño with Def Squad, Blackout! 1 and 2 with Method Man), Redman made a name for himself with an energetic delivery and razor sharp rhyming ability. He also earned two Grammy nominations along the way.
More than a wordsmith, Redman also made a big name for himself as a legit actor, starring in a few flicks (How High, Seed Of Chucky) and TV shows (The Fairly OddParents, Wild N Out). In 2017, the accomplished rapper-actor took his TV career to new heights as he starred as he hosted Scared Famous, a VH1 reality TV series that sees two groups of competing celebrities engage in horror-based competions on their way to challenge for a $100,000 prize. With his voice and comedic timing, he proved to be more than fit for the role in the show's first season.
As if that weren't enough, Redman's remained as sharp as ever with a pen in his hands. Appearing on the Wu-Tang Clan's The Saga Continues cut, "Lesson Learn'd," the East Coast rap icon delivered one of his typically show-stopping verses, showing once and for all that he won't be losing a step any time soon. In addition to that, he's also shown some signs that his eagerly awaited eighth studio album, Muddy Waters 2,  is close than ever. Back in March 2018, he said the project was coming soon, and last year, he indicated that he was working with 9th Wonder on songs for the album. Count us in.
With all of this in mind, XXL would like to wish a very happy G day to Redman. Salute!
Check Out the 2018 Hip-Hop Music Festivals You Need to See