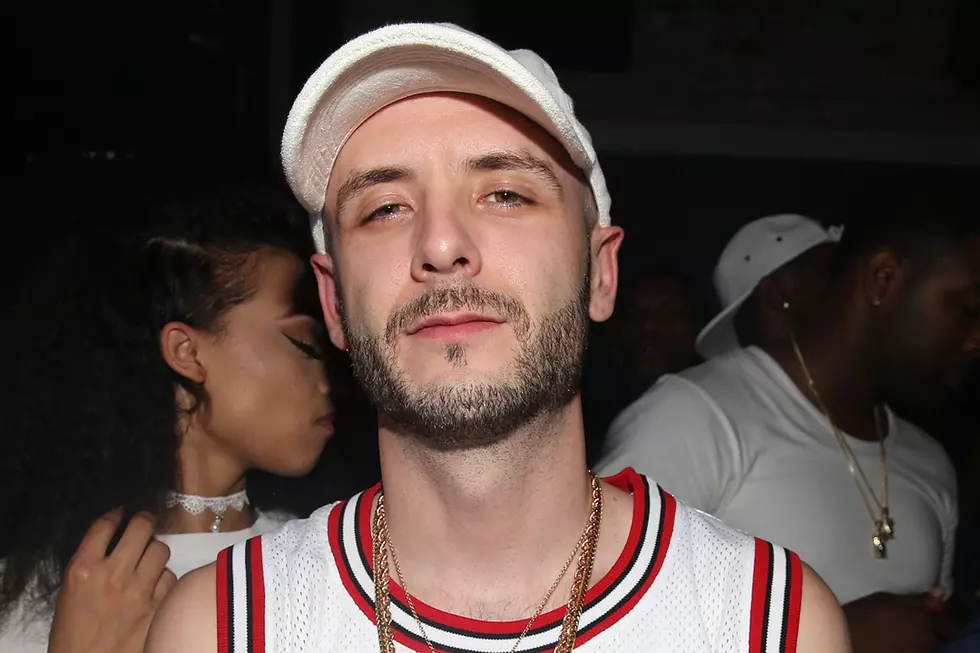 Happy Birthday, Noah "40" Shebib!
Shareif Ziyadat, Getty Images
Today, March 31, is the 35th birthday of Toronto-hailing producer Noah Shebib, better known to the hip-hop world as simply 40.
40 is best known for being the go-to beat smith and righthand man of Toronto rapper Drake. During Drake's rise to rap stardom these last few years, 40 has always been there to supply him with soulful, R&B and afro beat-sampling beats. 40's responsible for creating a signature simplistic, ambient sound for rappers to float their lyrics over but can still create a bass-heavy club banger when prompted. Some of the biggest songs in 40's production credit list include "Marvin's Room," "Fuckin' Problems," "Summer Sixteen," "Jungle" and "One Dance." He's been quiet in 2018 so far, but as a skilled engineer and producer connected to one of the biggest stars in music, that can change at any time.
Outside of Drizzy, 40 has worked with acts ranging from hip-hop to pop, assisting on songs for Action Bronson, Tyga, Beyonce, Alicia Keys, Lil Wayne, Rihanna and more. To date, Shebib has been recognized by the ASCAP Awards, Grammys and BET Hip Hop Awards for his impressive work.
"One of my things about making music is it being easy," said 40 when speaking to Native Instruments about his production style in 2016. "It was just me and Drake wanting to do something different and to make a sound that we felt like was unique and it really resonated with people."
Happy Birthday, 40! More Life!
Check Out the 2018 Hip-Hop Music Festivals You Need to See