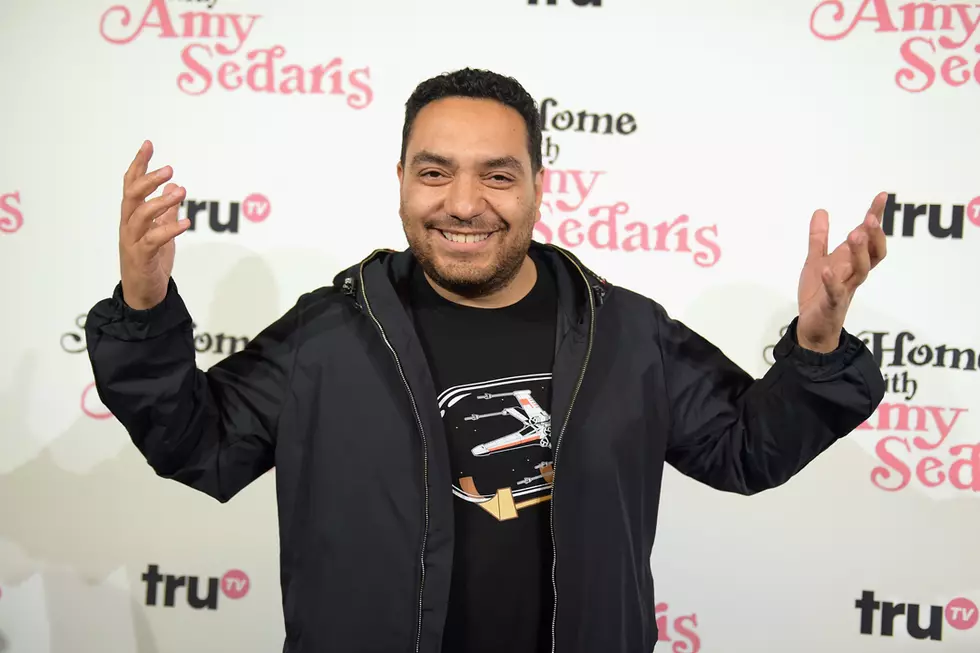 Happy Birthday, Cipha Sounds!
Jason Kempin, Getty Images
Today, April 19, is the 42nd birthday of one of New York's most notable and hilarious radio personalities, Cipha Sounds.
Cipha Sounds, born Luiz Diaz, hails from the Bronx, New York City and started in the New York radio business under Wildman Steve and DJ Riz of New York's Flip Squad. He found his home at Hot 97 in the late 1990s spinning with Funkmaster Flex, eventually getting his own show. He is hailed as being the first New York market DJ to play Rihanna, Rick Ross, and more.
In January 2015, Cipha announced he was leaving Hot 97 after 17 years due to job frustration. Later in that same month, he announced that he had signed to Roc Nation. Besides radio, Cipha is known to be  a jokester, which might explain why he's brought his talents to the world of comedy. In 2007, Sounds started his own monthly hip-hop themed comedy series called Don't Get Gassed and an improv show called Take It Personal at New York's Upright Citizens Brigade Theater. He also has a podcast with former Hot 97 co-worker Peter Rosenberg called Juan Epstein.
In 2017, he continued expanding his comedic portfolio by signing on to host TruTV's Laff Mobb's Laff Tracks. For the show, Sounds curates a show lineup comprised of a whole new generation of standup comedians. Truly, Sounds is a man who can't be put into a box.
Happy 42nd Birthday to the ultra-talented Cipha Sounds. Keep doing you!
10 Critically-Acclaimed Books Rappers Live By