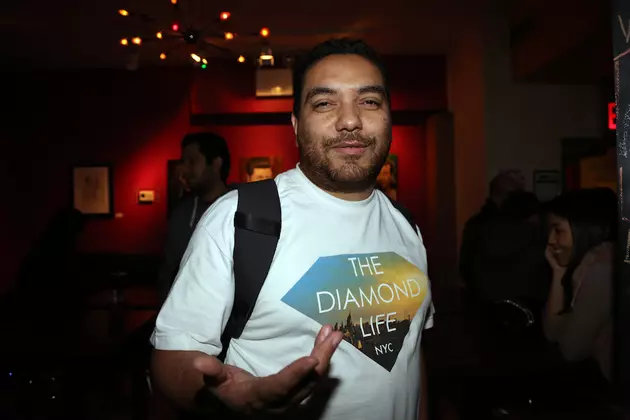 Cipha Sounds to Host New Improv Series on Tidal
Johnny Nunez, Getty Images
Cipha Sounds loves to bring some comedic relief to his duties as a hip-hop personality, and Tidal is giving him a major platform to infuse the two. The veteran disc jockey has signed on to launch another new series through Jay Z's streaming platform that will be called Hip Hop Improv with Cipha Sounds.
The new comedy series, hosted by Ciph and his A Tribe Called Yes team, will provide improvisational skits that took place at New York City's Upright Citizens Brigade Theatre. The hip-hop and comedy-infused show will be based on "real-life stories of famed rap celebrities" that rap fans won't want to miss.
In a statement, the former Hot 97 host explained, "I'm always looking for ways to blend my two biggest passions, hip-hop and comedy, and this series gives viewers the opportunity to hear some hilarious and real stories from the top players in the hip-hop industry. I brought this series to TIDAL because I had a great experience working with them on No Small Talk, and they give me a lot of creative freedom. The show is 100 percent unscripted so you never know what's coming next but you're definitely going to want to stay tuned!"
So far, the debut episode features Black Thought of The Roots joining Cipha Sounds for the kickoff of the series, where he reenacts a marijuana bust that went wrong.
Check out the first episode of new improv show by Cipha Sounds and Tidal below, and stay tuned for the next episode.
Fans Name Rappers They Think Will Blow Up This Year