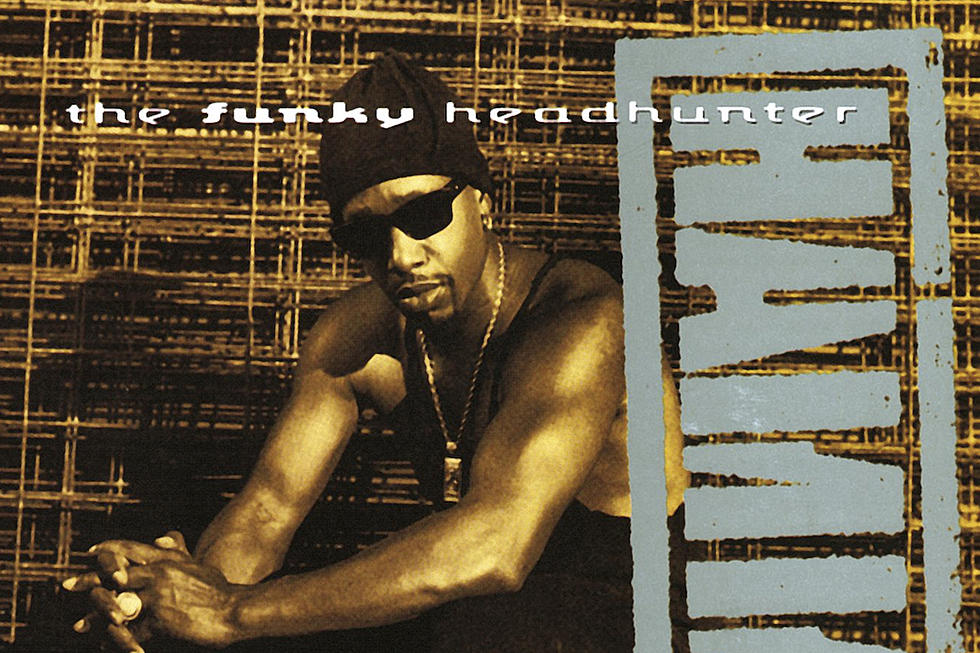 Hammer Drops The Funky Headhunter Album – Today in Hip-Hop
Giant Records
XXL celebrates 50 years of hip-hop with this moment:
March 1, 1994: Hammer, who dropped the MC from his name during this time, delivered his fifth studio album, The Funky Headhunter, via Giant Records on this day in 1994.
After achieving hip-pop success from 1988 to 1991, with his multiplatinum-selling albums, including 3-times platinum Too Legit to Quit, Hammer's popularity started to wane as an influx of harder-edge rap music was dominating the radio airwaves and music charts. By the time Hammer released his fifth project in 1994, he flipped his style to be more "street" (sports jerseys, baggy jeans and Timberland boots) and his music to be more grittier.
The set's first single, "Pumps and a Bump," reflected that hard-edge but funky sound that was the exact opposite of his previous pop-leaning music. Co-produced by Gerald Baillergeau and Hammer, the "Atomic Dog"-sampled track allowed the rap veteran to continue showcasing his flexible dance moves, yet keep it street enough for roughnecks to nod their heads to it.
The initial music video featured Hammer at his pool party surrounded by bikini-clad women and wearing only a zebra-print Speedo, boots and racing gloves. Apparently, the "hammer" in Hammer's man thong was too much for MTV executives' eyes; they banned the video for being "too graphic." Undeterred, Hammer filmed a dance-oriented visual and dubbed it "Pumps and a Bump Remix," which starred NFL icon Deion "Prime-Time" Sanders, R&B singer Aaron Hall and producer/DJ Eric B.
Controversy aside, The Funky Headhunter premiered at No. 2 on the Billboard R&B Hip-Hop Album chart for the week ending March 19, 1994. The LP was moderately successful—it reached platinum status on Sept. 8, 1994—but it didn't match the multiplatinum successes of his previous albums.
Watch Hammer's "Pumps and a Bump" Remix Music Video Below
Watch Hammer's "It's All Good" Music Video Below
20 of the Best-Selling Hip-Hop Albums of All Time