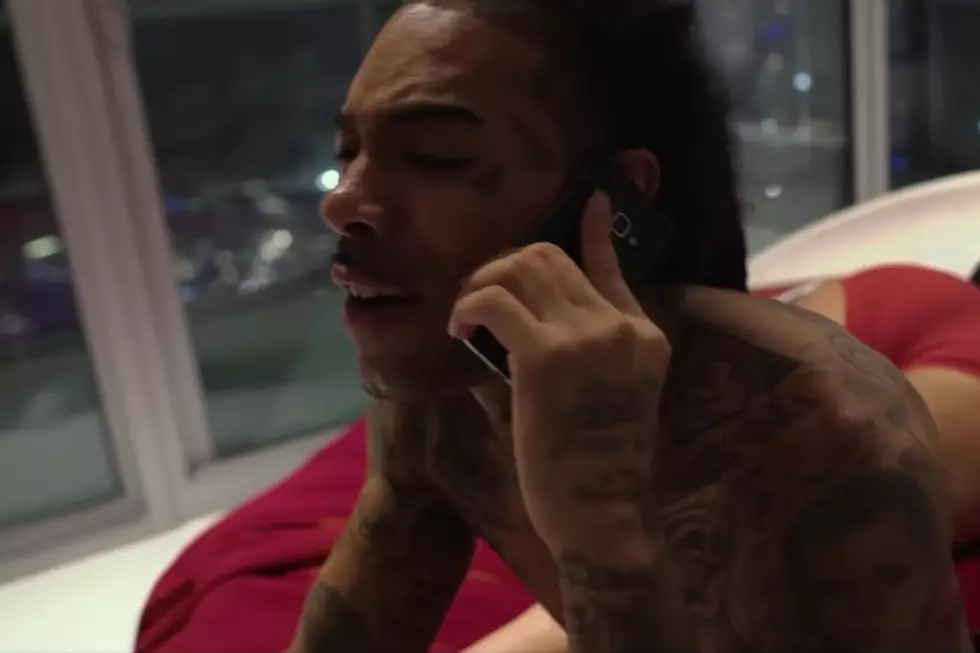 Gunplay Can't Escape the Trap in New "My Phone" Video
WORLDSTARHIPHOP via YouTube
Gunplay has a serious case of drug dealer problems in his brand-new video for "My Phone," a cut he unloaded back in March.
In the video, which dropped yesterday (May 21), the rapper is laying down with his lady when he's repeatedly interrupted by prospective drug purchasers. One caller is listed in Gunplay's phone as "Beggin ass Brenda." Another is listed as "Dime Bag Derek." No matter what you call them, Gunplay's sick of dealing with their calls, even if that ultimately means more money for him.
On the track, Gunplay keeps things extra ruthless as he lets loose some bars about life as a trap star. "Started with a three-to-five hard, then I had to beat my charge/Up I had to keep my guard/Ice box where I keep my heart," spits the MMG rapper, who's only about two months removed from launching his own mobile phone game (Gunplay Apocalypse).
This new visual comes in support of the Florida rapper's forthcoming Active album, an LP Gunplay plans to release on June 22. Based on what we've heard so far, it should be pretty dope. You can pre-order Active now.
You can peep Gunplay's new video below. Check out his Rick Ross-assisted tune, "Cheap Thrills" when you're done.
Check Out the 2018 Hip-Hop Music Festivals You Need to See