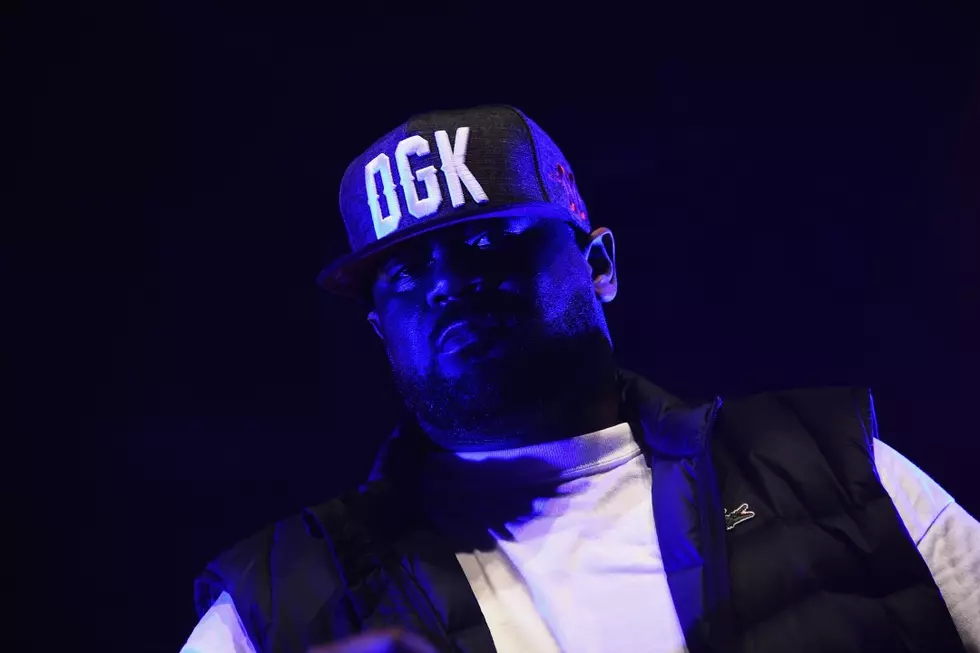 Ghostface Killah to Embark on Glorious Days Tour
Michael Loccisano, Getty Images
Ghostface Killah is about to hit the road again. The Wu-Tang Clan member will begin his Glorious Days tour this weekend in Miami Beach before heading over to Canada for some shows at the end of the February. Most of the tour will take place on the West Coast, but the legendary MC does have two gigs in Florida.
2017 should be a busy year for Ghostface as he's working on a sequel to his classic album, Supreme Clientele. The Staten Island, N.Y. native is also in control of the next Wu-Tang LP. Ghostface has taken over the leadership role from RZA and will shape the sound of the group's eighth album.
"I'm going to do my part first and let them know what I did and then have them listen to that and follow my lead," Ghostface said last summer. "It's like how they do in sports with athletes. It's like alright, just follow my lead. I could be wrong, but my ears are my judgment. My heart tells me what's right. But then again it might be somebody unexpected that blows everybody away. That's how the Clan be. You never know who's going to blow the track."
Many fans are excited about this development since Ghostface has such a great track record. But until that materializes, Wu-Tang heads will have to settle for seeing Tony Starks rock the mic live. Check out all of the dates for his Glorious Days tour below.
Jan. 28 - Miami Beach, Fla. - Bandshell Park
Feb. 27 - Vancouver, B.C. - Rickshaw Theatre
Feb. 28 - Victoria, B.C. - Distrikt
March 1 - Whistler, B.C. - Garfinkel's
March 2 - Portland, Ore. - Dante's
March 3 - Seattle, Wash. - El Corazon
March 6 - Sacramento, Calif. - Harlow's
March 7 - Oakland, Calif. - Yoshi's
March 8 - Santa Barbara, Calif. - SoHo
March 9 - Los Angeles, Calif. - Regent Theater
March 10 - San Diego, Calif. - House of Blues
March 11 - Tampa, Fla. - Gasparilla Music Festival
40 Hip-Hop Albums Turning 20 in 2017