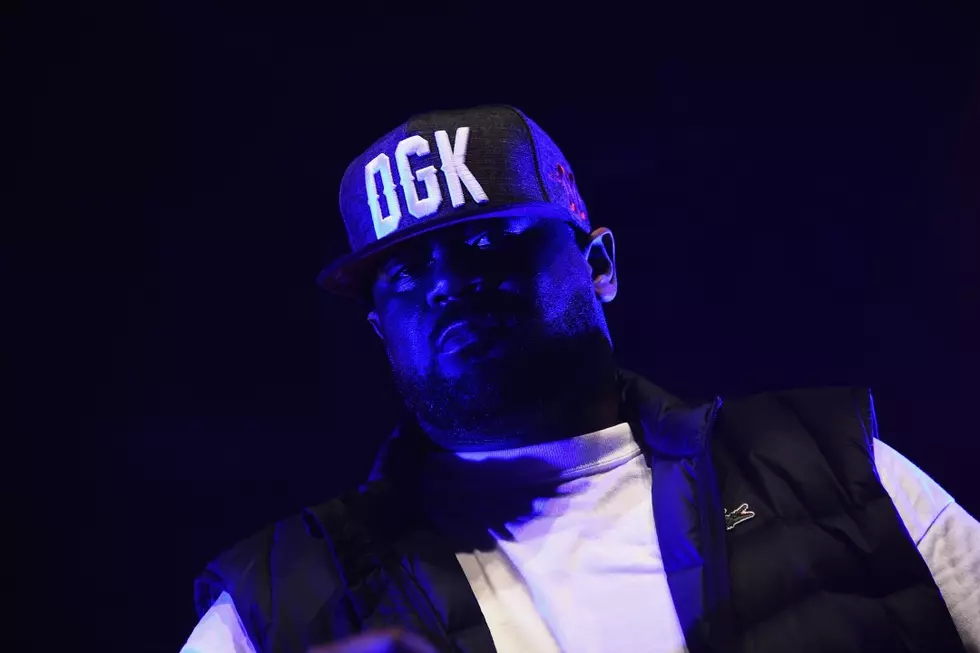 Ghostface Killah Calls Martin Shkreli "Fake Ass Supervillain" in Hilarious Response Video
Michael Loccisano, Getty Images
Ghostface Killah has responded to pharmacy asshole Martin Shkreli in a hilarious new 12-minute video featuring goons of his own - in this case, three old ladies.
Last week, Shkreli - best known for hiking up prices of an HIV drug and buying the mysterious single-copy Wu-Tang album Once Upon A Time In Shaolin for $2 million - released a diss video directed towards Ghostface calling the Wu member "an old man that's lost his relevance." Later on, he told the Breakfast Club he'd smack Ghost in the face. Clearly, Dennis Coles didn't take it too well.
In his response video, Starks refers to Shkreli as "the man with the 12-year-old body" as he calls out the "fake ass super villain" on his hypocrisy. "I'm a washed up rapper?" asks Ghost. "But you done bought a washed up rapper's album for $2 million! Who washed up now?"
"Sometime I wonder about you, seriously," said Ghost, addressing Shkreli. "I'm wondering, was he jumping rope as a child?  Was he playing hopscotch or eating ice cream with his fellas or having sleepovers with the boys? It's like...where did you go wrong at?"
"I don't even know how it came to this - Ghost vs. Peter Pan in 2016," continued the Wu vet.
Shkreli had some "goons" surrounding him in his diss video, so later on Ghost brings out his own hardcore crew: three old women who threaten to whoop Shkreli's ass if they keep messing with Ghost Deini.
Naturally this whole thing is starting to stink of publicity stunt, but it's still hilarious to see Ghost refer to this guy as "the man with the 12-year-old body." It might not be as amazing as Ghostface's video response to Action Bronson, but you can watch it above.
See 40 Hip-Hop Albums Turning 20 in 2016