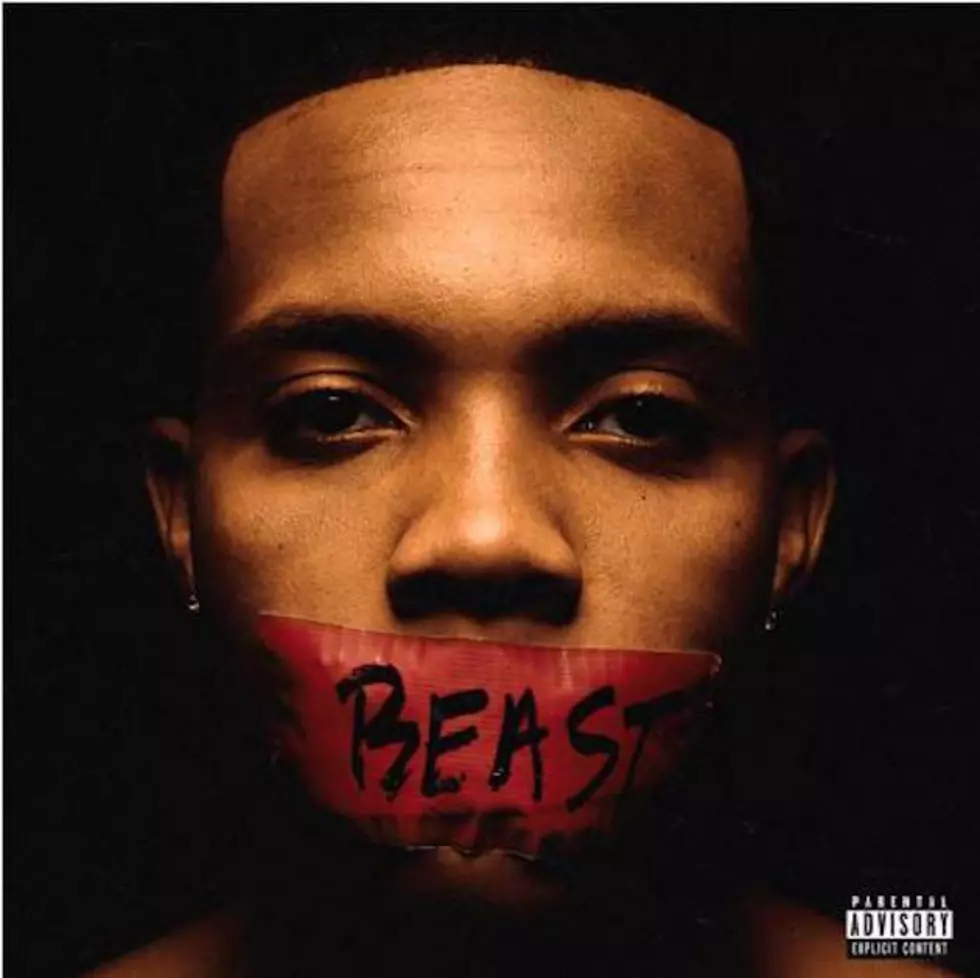 Here Are the Production Credits for G Herbo's 'Humble Beast' Album
Machine Entertainment Group / 150 Dream Team
The album is indeed a crowning achievement for the 21-year-old Chicago rapper, filled with a variety of flows, styles and sounds. He's tried to distance himself from the drill label in the past, and his production choices on the album speak to his versatility.
Herbo goes out of his way to shout out Chicago producer Thelonious Martin on the album intro, and St. Louis producer Chase The Money, who's been making bangers for rising Chi-Town rapper Valee lately, also has a placement on the album. Obviously, DJ L and C-Sick show up too, with the former producing the incredible "Malcolm" record.
Maaly Raw, Don Cannon, DP Beats and Million Dollar Mano are also included in the credits, as is Southside, who Herbo actually has a whole project with on the way called Swervo. (TM88 tweeted about how Herbo should have dropped Swervo instead of Humble Beast.) We talked to Herbo about Swervo, plus his upcoming tape with Bibby, No Limitations. Watch him discuss both projects below.
Humble Beast was mostly recorded at Circle House in Miami and Tree Sounds in Atlanta, as well as Chicago studios Pressure Point and VSOP.
Production Credits for G Herbo's Humble Beast
1. "Street" (prod. by Thelonious Martin)
2. "Black" (prod. by DP Beats)
3. "Bi Polar" (prod. by D. Watson, co-prod. by Don Cannon)
4. "Lil Gangbangin' Ass" (prod. by Maaly Raw)
5. "Everything" Feat. Lil Uzi Vert (prod. by Southside)
6. "I Like" (prod. by DJ Ron)
7. "Man Now" (prod. by Kosine & Bongo)
8. "Malcolm" (prod. by DJ L)
9. "Crown" Feat. Bump J (prod. by DJ L)
10. "Mirror" Feat. Lil Bibby (prod. by Chase Davis)
11. "Trials" (prod. by Chase The Money)
12. "Red Snow" (prod. by C-Sick)
13. "No Way Out" (prod. by Million Dollar Mano)
14. "This N That" Feat. Lil Yachty & Jeremih (Bonus Track) (prod. by Da Internz)
15. "4 Minutes of Hell Pt. 5" (Bonus Track) (prod. by Luca Vialli)
New Music Releases for September 2017