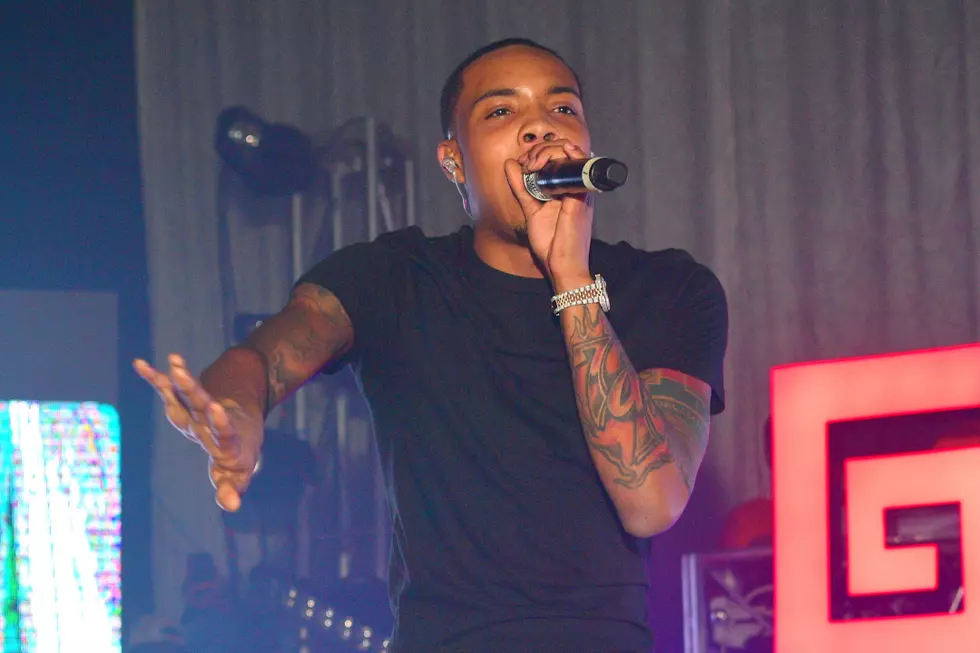 G Herbo Charged With Battery for Allegedly Dragging Mother of His Child by the Hair: Report
Prince Williams, Getty Images
G-Herbo's alleged violent altercation with his child's mother has reportedly resulted in a battery charge for the Chicago rapper.
On Wednesday morning (May 1), TMZ reported that Herbo was charged with one count of misdemeanor battery after he was arrested in Atlanta for an alleged physical altercation with his child's mom Ariana Fletcher on April 17. The site says documents state that prosecutors accuse Herbo of intentionally harming Fletcher by dragging her by the hair and scratching her hard enough to leave visible scratches on her arms.
The incident that led to Herbo's arrest began at an Atlanta home after he and Fletcher got into an argument that reportedly turned violent. In a since-deleted Instagram story, Fletcher claimed that Herbo attacked her and left bruises and cuts on her body.
"He kicked my door down to get in my house because I wouldn't let him in, beat the fuck out of me in front of my son and then he took my son outside to his friends and had them drive off with my son, hid all the knives in my house, broke my phone and locked me inside, beat the fuck out of me again," Fletcher said in her Instagram story. "I have a black eye, my body scraped up from being dragged outside, bruises and cuts all over my body ... please don't speak on no old 'relationship play fights' cause this ain't it."
Herbo himself never outright denied the claims, but he did conduct an Instagram Live session in which he accused Fletcher of stealing jewelry from his mother's home.
"You stole it out of my momma's room. I've been quiet all this time. I ain't do no insurance claim or try to get you locked up. Nothing. You told me to come to Atlanta to get the jewelry back," Herbo said at the time.
If convicted, Herbo faces a maximum sentence of one year behind bars.
XXL has reached out to Herbo's team for comment.
Go Behind the Scenes With G Herbo at 2016 XXL Freshman Class Cover Shoot