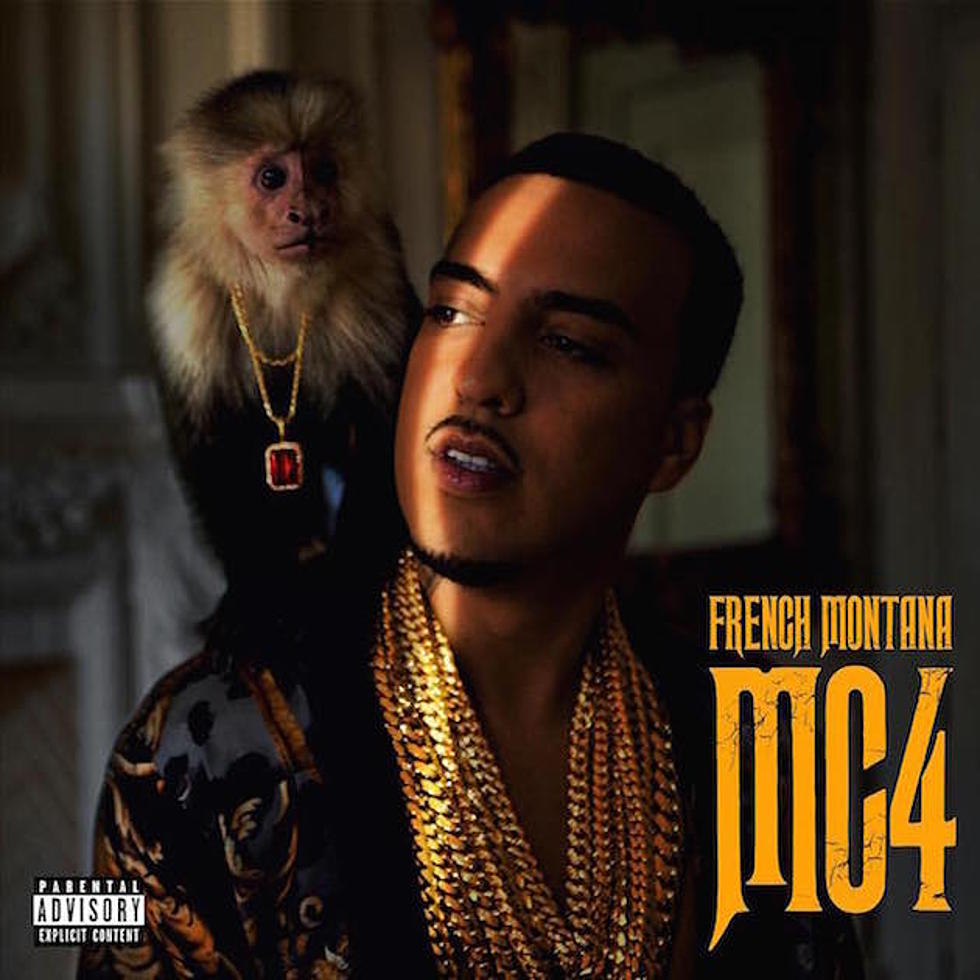 French Montana Finally Releases 'MC4' Album
Epic
French Montana's MC4 project, which has suffered from setbacks, push backs, leaks and cancellations, has finally been released by the Bad Boy rapper on multiple platforms.
French announced the release on Instagram via a video post last night (Nov. 5). The short visual is a tribute to Chinx. The caption read, "DROPING MC4 TONIGHT ON ITUNES DATPIFF SPOTIFY OVOSOUND."
Taking to Twitter, French opened up about putting together the project without his slain homie, and his locked up partner Max B. "Listening to this Chinx and max song made me tear up man miss my Bros #mc4 was hard for me to do without my Bros but I know God got a plan," he typed.
After all the hype, the project is now here for your listening pleasure. The 14-song album features an impressive guest list of Drake, Jeezy, A$AP Rocky, Kodak Black, Kanye West, Nas, Miguel, Beanie Sigel, Jadakiss, Styles P, Max B and Chinx. Beats are handled by The Alchemist, Detail, Harry Fraud, DJ Khalil, The Mekanics and more.
Stream French's latest offering, below.
1. "Ready Intro"
2. "Play Yaself"
3. "No Shopping" Feat. Drake
4. "Two Times"
5. "Everytime" Feat. Jeezy
6. "Said N Done" Feat. A$AP Rocky
7. "I'm Heated"
8. "Lockjaw" Feat. Kodak Black
9. "Check Come"
10. "Brick Squad"
11. "Xplicit" Feat. Miguel
12. "Figure It Out" Feat. Kanye West and Nas
13. "Have Mercy" Feat. Beanie Sigel, Jadakiss and Styles P
14. "Paid For" Feat. Max B and Chinx
See Exclusive Photos From French Montana XXL's Photo Shoot