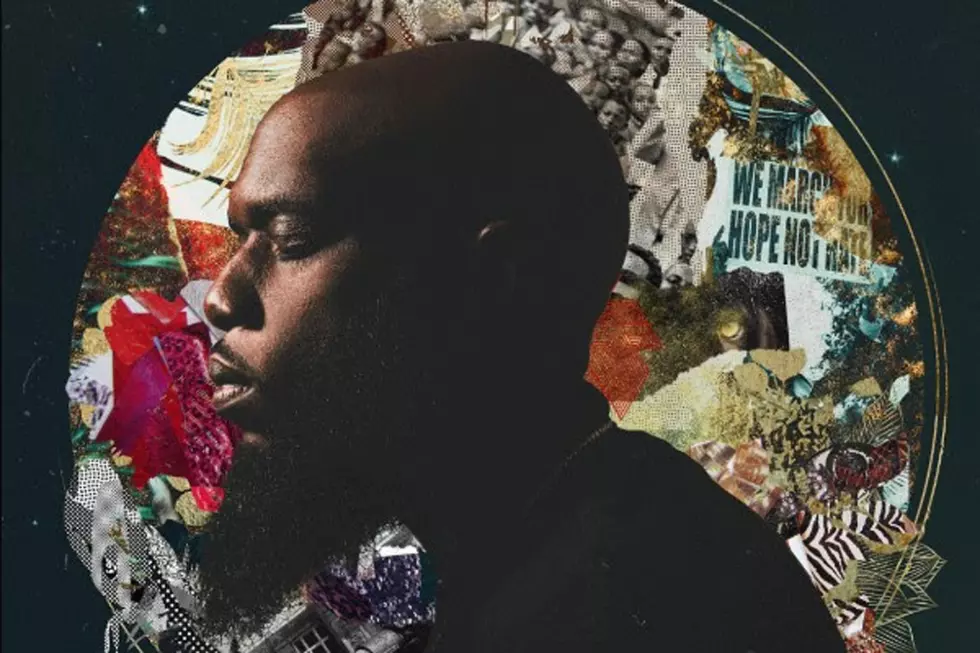 Freeway's 'Think Free' Album Tracklist Features Lil Uzi Vert, Lil Wayne and More
New Rothchilds, LLC
Philly Freeway has released the tracklist for his forthcoming album, Think Free, and it's star-studded to say the absolute least.
Think Free, due out next Friday (June 22), gets assists from Fat Joe, Jadakiss and BJ The Chicago Kid on the 13-track collective. Lil Wayne appears on the LP's first full-length track, "Blood Pressure," which we heard a preview of three weeks ago from a Weezy fan page. The "All the Way Live" rhymer also calls on fellow hometown native Lil Uzi vert for "Swagger On A Mayo." The two Philadelphia spitters have been working together for years, but have never dropped an official track with one another.
Along with the tracklist reveal, Freeway also dropped his latest track, "All Falls Down." If the track is any indication of how the album will sound, expect soulful deep-cuts with crisp instrumentation. The four-minute track sees the lyricist reflecting on those who counted him out when he was down. "We survivors, I said we survivors/We was almost dead, that's why we the livest," he spits before referencing some of his internal struggles. "Y'all say y'all love me, don't believe you niggas, 'cause when my kidneys failed I ain't see you niggas/Now that it's me on the big screen, everybody like 'I know Free, he my nigga.'"
Last month Free revealed he's still in need of a new kidney. After being diagnosed with kidney failure years ago, the rap veteran took a photo at Johns Hopkins Hospital and wrote, "They say a person needs just three things to be truly happy in this world: someone to love, something to do, and something to hope for. Feeling Hopeful! At #johnhopkins talking New Kidney  shoot a prayer up for ya boy!!!!" He also took time to share news of a documentary, titled Think Free as well, to go along with the album.
After you peep the tracklist, listen to Freeway's latest song, "All Falls Down," below.
Freeway's Think Free Tracklist
1. "Intro"
2. "Blood Pressure" Featuring Lil Wayne
3. "The Nation" Featuring Jadakiss
4. "Blessed" feat. Faith Evans
5. "Legacy"
6. "All Falls Down"
7. "Life On The Line"
8. "Cocaine White" Featuring Fat Joe
9. "All The Way Live"
10. "Real One" Featuring BJ The Chicago Kid and Kamillion
11. "Swagger On A Mayo" Featuring Lil Uzi Vert
12. "About You" Featuring Johnny
13. "Come Back"
See New Music Releases for June 2018