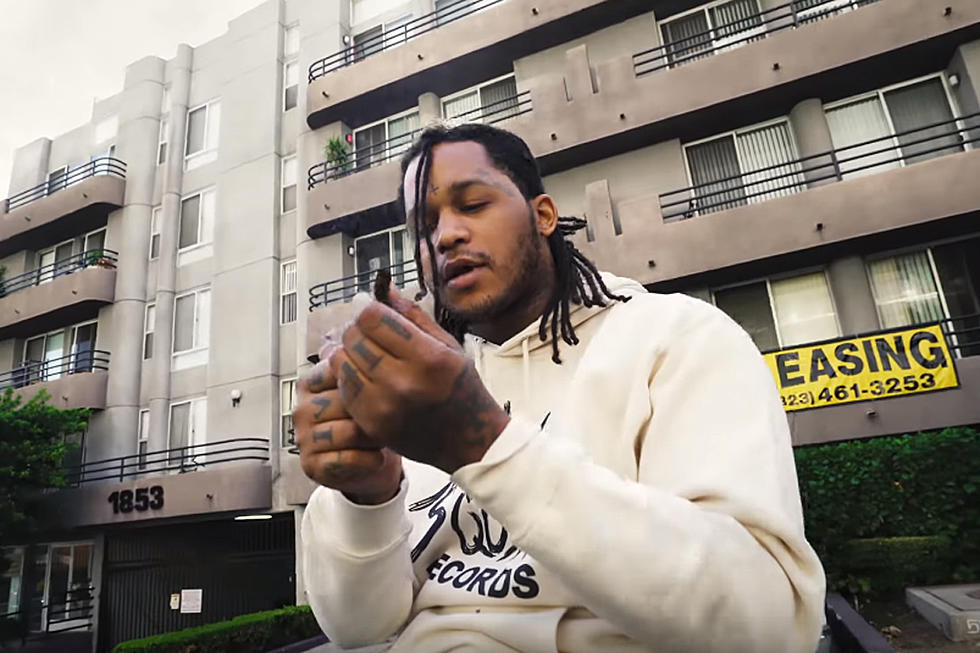 Fredo Santana Confronts His "Demons" in Posthumous Video
BigGucci Sosa via YouTube
"Demons" is off Fredo's last project, Freddy Kruger 2. In the Colourful Mula-directed video, Fredo—who would have turned 28 yesterday—spits the song's sole verse as images of demons appear throughout the distorted backdrop, presumably in Los Angeles where he lived with his family.
Fredo admittedly moved weight from a young age, and references that in the song. "Weighing up work on the triple beam/Scraping up work off the pyrex/I been getting money since 16/I don't give a fuck about a rap check," he raps. The video, which clocks in at one minute and 48 seconds, ends with the drill rapper smoking a blunt as the cryptic beat, produced by Fredo himself, fades out. "Demons" is his latest video to drop since January's "I Need More" with Young Scooter, which was released two days after Santana's untimely passing.
In January, the "Been Savage" rhymer revealed he shot the video for "Demons" in September 2017. "I forgot about this video I shot this in September comment if u want this to drop I produced this beat too," he captioned the teaser visual on Instagram. Unfortunately, Fredo passed three days later on January 19 after succumbing to complications from liver and kidney failure.
Prior to his death, Fredo Santana and Chief Keef were planning to drop Turbo Bandana, but pushed it back due to health issues. Most fans believe his prior lean use was to blame for his illnesses, which Fredo contemplated going to rehab for. "Hopefully I can be the face to sho niggas to slow down an we got our whole life ahead of us fuck being rock stars gettin high I got ptsd," he tweeted out. "I was running from my old life tryna get high didn't want to face them demons...I'm getting help I might just go to rehab."
Watch the video for "Demons" below.