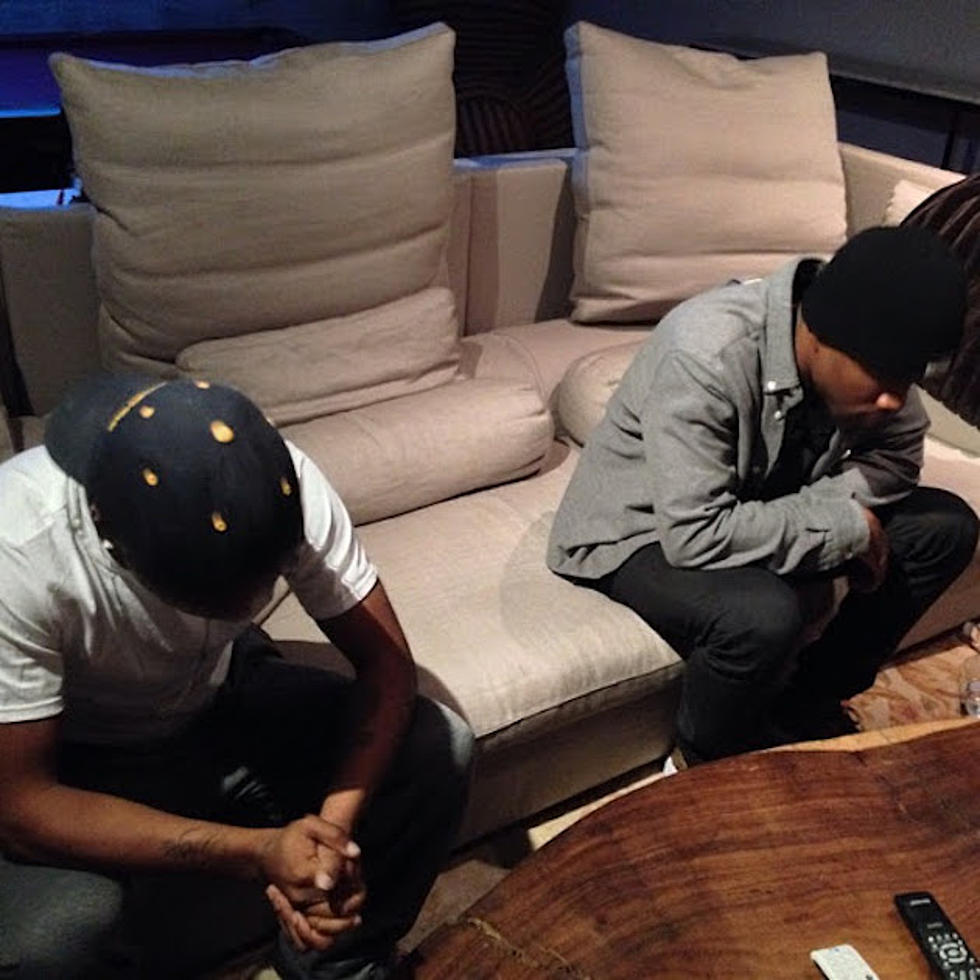 Frank Ocean Interviews Lil B in Boys Don't Cry Zine
Tumblr
As the world processes Frank Ocean's heavy multi-media drop – his album Blond, his visual album Endless and his zine Boys Don't Cry – more of the previously reported pieces are beginning to fall into place, such as when Lil B said last week that he had worked on Boys Don't Cry. Turns out he and Frank sat down for a lengthy interview, portions of which are included below as the two speak on strip clubs, IPOs, chamomile tea and more.
Read a couple choice quotes from Lil B below, with the entire interview scanned for you to read after that.
"The comments give people the chance to say something anonymously, to put whatever they wan, frustrations, anything…This is a real experiment, and it shows you how people are..It's a scary thing when you feel like you don't have to see anybody or you have these layers of protection."
On the "Based Way" of making music:
"I come from the traditional sense of music and I did that and I do that, that's what I love doing. I love that. Getting in the studio like where we at right now and doing what we doing, this is what I love. This is legendary. Also I come from making music however it comes because you know its motherfuckers that need the music because that's all they got and that's what they got. You know we not worried about if it's for club quality. We got play that full blast in our car or full blast at the house, and shit the club got play it too, eventually. The hood parties or the local parties, or the people gon' fuck with you. You know the people got make that."
On making money off music:
"Me, my problem sometimes, you know we all artists in here, and sometimes I'll just be so into my art and just my brand and shit, so fulfilled off getting the art and doing what I do that you forget that you're running a business also.
"You know it costs money to be in this studio. And I'm not the guy that's always putting it on my fans like, 'Hey fuck with me on my Paypal.'
"With hard work and stuff, if you really care about what you're doing, people will pay for that and they gon pay that price. And the show money has been going up for me. It's hard because you don't wanna get complacent."
Fans React to Frank Ocean's 'Blond' Album