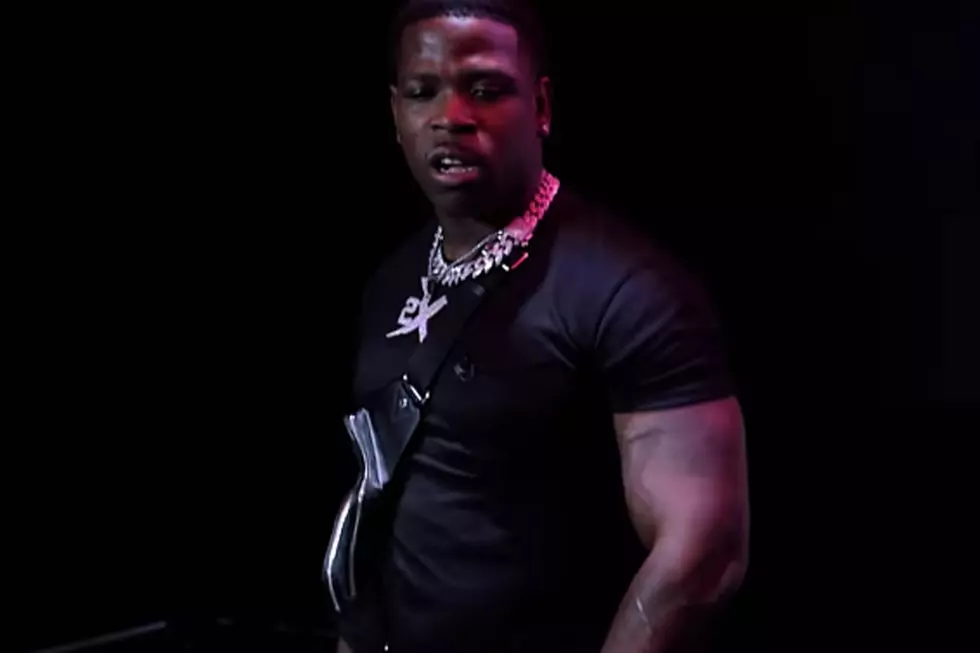 Casanova, Phora, Reason, Shawn Smith and Flawless Real Talk 2018 BET Hip Hop Awards Cypher
BETNetworks via YouTube
As always, the BET Hip Hop Awards put on their fair share of cyphers, featuring all sorts of rappers. Regardless of what type of music they make, every artist shows up and does their thing. The third cypher of the evening (broadcast on Oct. 16) was no exception, with Casanova, Phora, Reason, Shawn Smith, Flawless Real Talk spitting bars.
Flawless Real Talk was raw, following in a long line of gritty East Coast rappers. Speaking of which, he actually inferred his bars would catch Biggie's attention. He put on a captivating performance that made him the perfect artist to start off the cypher.
Casanova kicked his verse off talking about people doing the "Shoot" dance and how he prefers to uh, shoot in a different way. He also calls out an anonymous rapper for talking to the police and getting a pass for it, which will surely lead to some questions. He was mixed up in allegations of a shots fired at the music video shoot for his song "Get the Strap" with Uncle Murda, 6ix9ine and 50 Cent earlier this summer.
Shawn Smith hops on the set after Casanova, bragging about never being lame or being touched. He shined in a lyrically heavy cypher, delivering each bar calmly.
Phora followed, telling rappers they would be replaced by another one with dreads and face tats—a wide shot at a bunch of names. Let's see where that goes.
Reason ends the cypher and name-drops all of the rappers he's been told he sounds like, including Jay-Z and his TDE labelmate Kendrick Lamar. He goes on from there and really shows off, making it clear why TDE took a chance on him. This is all well-timed, as his album There You Have It project dropped not too long ago. Check the full video below.
See Photos of Gucci Mane, Gunna, Asian Doll and More on 2018 BET Hip Hop Awards Red Carpet