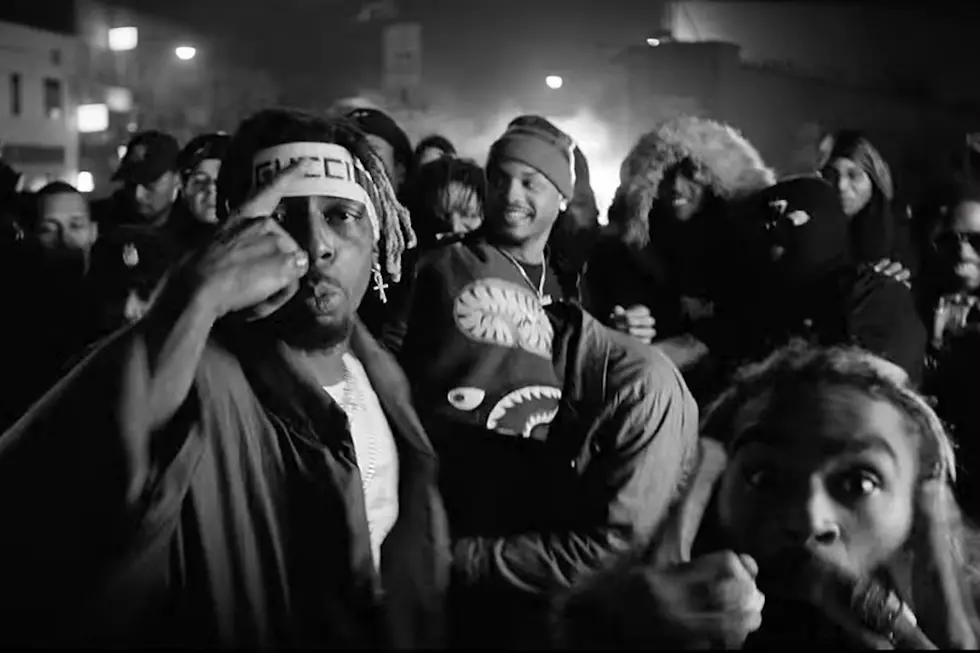 Flatbush Zombies Take Over Their Brooklyn Stomping Grounds in "Headstone" Video
FlatbushZombiesTV via YouTube
A little over a month away from the Flatbush Zombies' new Vacation in Hell album, the group dropped the project's first single, "Headstone," on Thursday (Feb. 22). The new record also coincides with some visuals, which finds them back in their old Brooklyn stomping grounds.
The New York rap collective start off the video by driving through the gritty streets of Flatbush in the Luke Monaghan-directed visual. Juice, Meechy and Erick eventually meet up with their large entourage to turn up to the new record, which is produced by Erick the Architect himself.
"Headstone" marks as the first drop off of Vacation in Hell, which is slated to arrive on April 6. The album follows in the footsteps of their 2016 studio LP, 3001: A Laced Odyssey, which debuted in the top 10 of the Billboard 200 album chart.
The Zombies are also going on the road, as they announced their See You in Hell Tour yesterday (Feb. 22), which kicks off at Coachella Music Festival in California this April. The tour is slated to hit a slew of major cities before things wrap up in June.
Watch Flatbush Zombies take over their old Brooklyn stomping grounds in their "Headstone" music video below.
See New Music Releases for February 2018