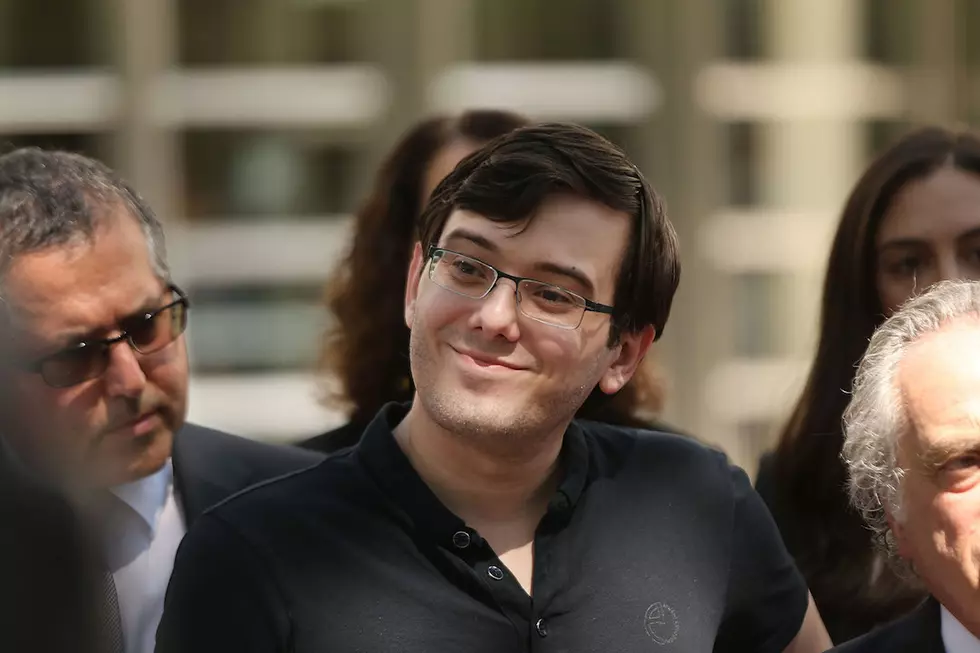 Feds Want to Seize Martin Shkreli's Wu-Tang Clan Album 'Once Upon a Time in Shaolin'
Spencer Platt, Getty Images
According to CNN Money, prosecutors are asking Brooklyn Federal Court Judge Kiyo Matsumoto to seize $7.4 million in the pharma bro's assets, listing the famed LP as one of them.
This raises some red flags for Wu-Tang fans, however, as Shkreli isn't supposed to be in possession of the project, being that he sold the album on eBay back in September for just over $1 million. Prosecutors and the government are also reportedly seeking to keep the $5 million he paid in bail, as well as other assets such as Lil Wayne's The Carter V, a Picasso painting and Enigma machine from World War II.
If you recall, Shkreli was convicted in August of defrauding investors, and has been racking up some serious legal issues. The government is also looking to seize his holdings in Turing Pharmaceuticals after he raised the price of a life saving Daraprim by 5,000 percent.
Many fans have questioned if Once Upon a Time in Shaolin is a valid album from the crew. Even members of the Clan, such as Method Man and U-God's manager, have spoken out on their feelings about it not being an official release.
See New Music Releases for December 2017