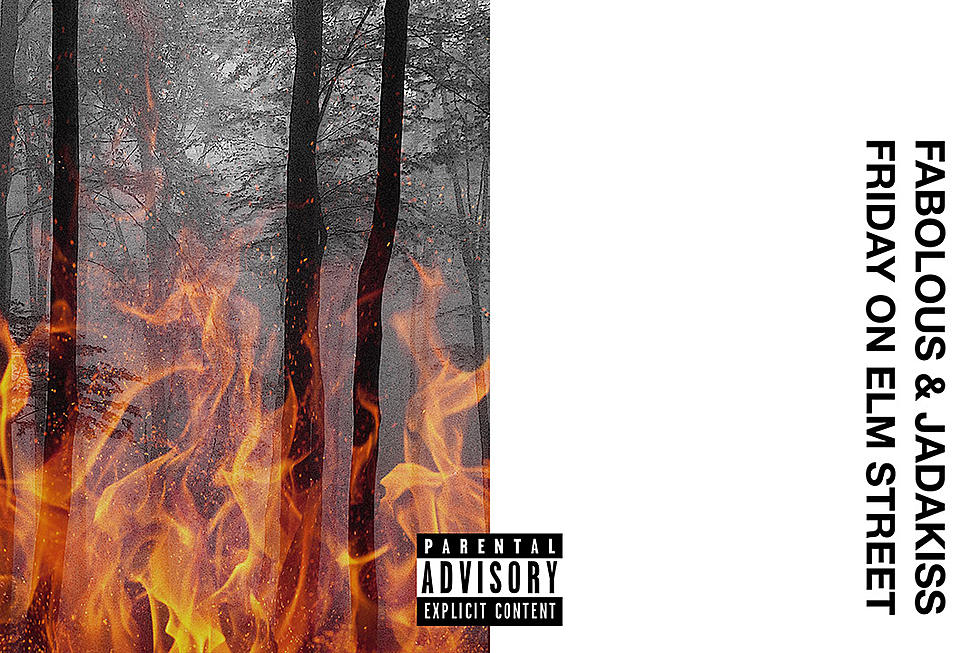 Fabolous and Jadakiss Share 'Friday on Elm Street' Album Tracklist and Cover
Def Jam
After months of teasing fans, Fabolous and Jadakiss' long-awaited collaborative album now has a new name, tracklist and artwork. The New York rapper's joint-project, Friday on Elm Street, will drop on Nov. 24 and includes guest appearances from Future, Swizz Beatz, Teyana Taylor, French Montana, Styles P, Yo Gotti and Jeezy.
Originally slated for a Halloween release, Fab and Jada settled for Black Friday. Fab said the album is in the "high 9s" as far as quality goes, while Jada said the project's strength comes from the skills of the veteran rappers.
The collaborative project was first announced in 2016 under the name Freddy Vs. Jason. Over the years, Fab and Jada have linked up on the songs, "Respect It," "The Hope," "B.E.T.," Jeezy's "OJ" and Troy Ave's "Do Me No Favors."
Check out the album's tracklist below.
Fabolous and Jadakiss' Friday on Elm Street Album Tracklist
1. "F Vs. J Intro"
2. "Stand Up" Feat. Future
3. "Theme Music" Feat. Swizz Beatz
4. "Ground Up"
5. "Soul Food"
6. "Principles"
7. "Talk About It" Feat. Teyana Taylor
8. "All About It" Feat. French Montana
9. "I Pray" Feat. Swizz Beatz
10. "Ice Pick" Feat. Styles P
11. "Nightmares Ain't As Bad"
12. "Stand Up (Remix)" Feat. Future, Yo Gotti and Jeezy
See New Music Releases for November 2017