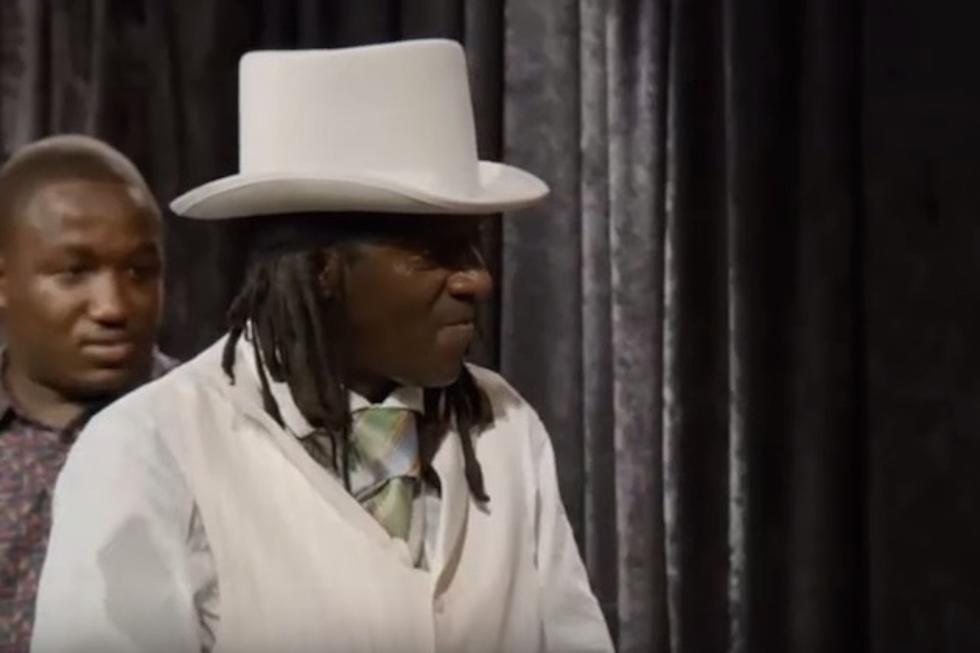 Flavor Flav Gets Pissed Off on 'The Eric Andre Show'
YouTube
Guests on The Eric Andre Show should come prepared for almost anything, but that they don't makes the late night show that much more entertaining. Public Enemy's Flavor Flav stopped by the Adult Swim show recently as part of its fourth season and grew agitated when Andre and a show production assistant got a little too touchy near his lap.
Under the guise of his microphone not working, the assistant makes a move toward Flav, with the rapper saying, "Yo, don't do that. Grab my dick, I'ma punch you in the fucking face. We gon be fighting right here on this motherfucking stage." The bit escalates until Flav and Andre are standing across from one another, at which point the show host breaks apart his desk to reveal a tub, disrobing and stepping into it.
At the end of the clip, it looks like Hannibal Burress kicks Flavor Flav in the face, but as you can read below, the Public Enemy member wants to make sure everybody knows that's not what happened.
Eric Andre has had a good number of hip-hop artists on as guests, with T.I. visiting the show earlier this season. He eventually walked off set after a PA appeared nude from the waist down. To his credit, Tip sat through Andre pretending to masturbate and a zombie appearing from beneath the set.
This past August, Andre shared a Spotify playlist that included Three 6 Mafia, Public Enemy, Joey Bada$$ and The Cool Kids, so he's definitely a fan, even if he subjects his guests to the worst interviews imaginable.
Here Are All the Hip-Hop Albums That Topped the Billboard 200 in 2016