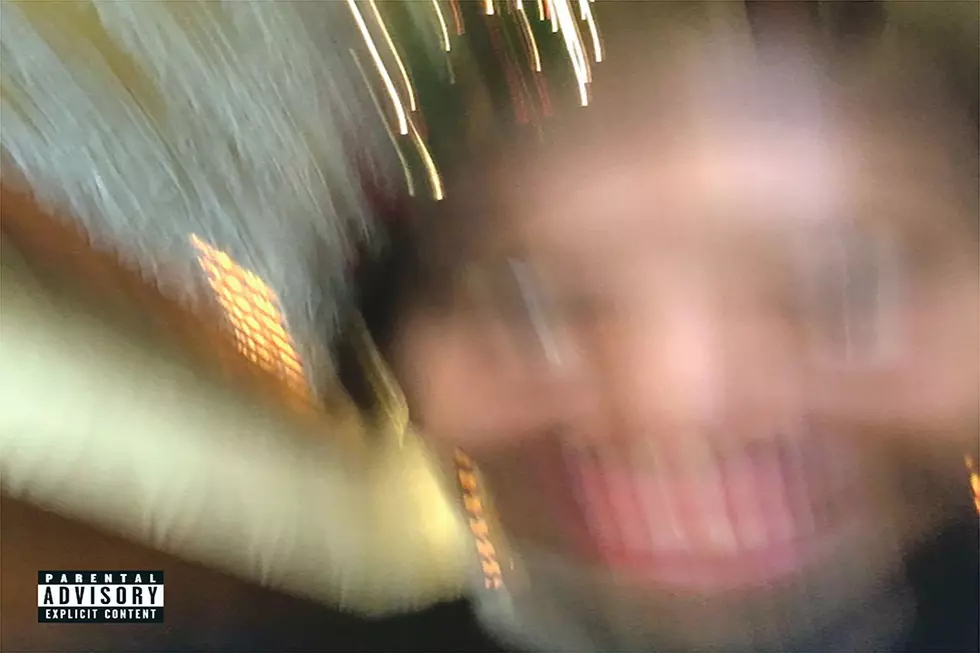 Earl Sweatshirt's 'Some Rap Songs' Album Tracklist Features His Parents
2018 Tan Cressida, under exclusive license to Columbia Records, a Division of Sony Music Entertainment
Days before the release of his third studio album Some Rap Songs, Earl Sweatshirt shares the tracklist for his upcoming LP, and it looks like it will feature both his mother and his late father.
In a video posted to his Instagram account earlier today (Nov. 26), Earl reveals the tracklist. "It's the tracklist! Friday it's time!," he wrote as the caption for his post.
"Me and my dad had a relationship that's not uncommon for people to have with their fathers, which is a non-perfect one," Earl wrote at the time he announced his new album. "Talking to him is symbolic and non-symbolic, but it's literally closure for my childhood. Not getting to have that moment left me to figure out a lot with my damn self."
The capacity in which Earl's parents will appear on his new LP is currently unclear, but it's worth noting that his father was a renowned South African poet. Maybe there's a chance Earl included a snippet of his father performing one of his poems onto the song, which is titled "Playing Possum."
Prior to revealing his tracklist, Earl released his single "Nowhere2go" on Nov. 8. The song, which is produced by Booliemane and Adé Hakim, is the fourth track on the LP. On the track, Earl reflects on his battle with depression.
"Yeah, I think I spent most of my life depressed (Most of my) / Only thing on my mind was death (On my)," he spits.
Check out Earl Sweatshirt's Some Rap Songs album tracklist below and be sure to listen to his album when it drops Friday (Nov. 30).
Earl Sweatshirt's Some Rap Songs Album Tracklist
1. "Shattered Dreams"
2. "Red Water"
3. "Cold Summers"
4. "Nowhere2go"
5. December 24"
6. "Ontheway!" featuring Standing On the Corner
7. "The Mint" featuring Navy Blue
8. "The Bends"
9. "Loosie"
10. "Azucar"
11. "Eclipse"
12. "Veins"
13. "Playing Possum" featuring Cheryl Harris and Keorapetse Kgositsile
14. "Peanut"
15. "Riot!"
See Every Hip-Hop Song That Topped the Billboard Hot 100 in 2018