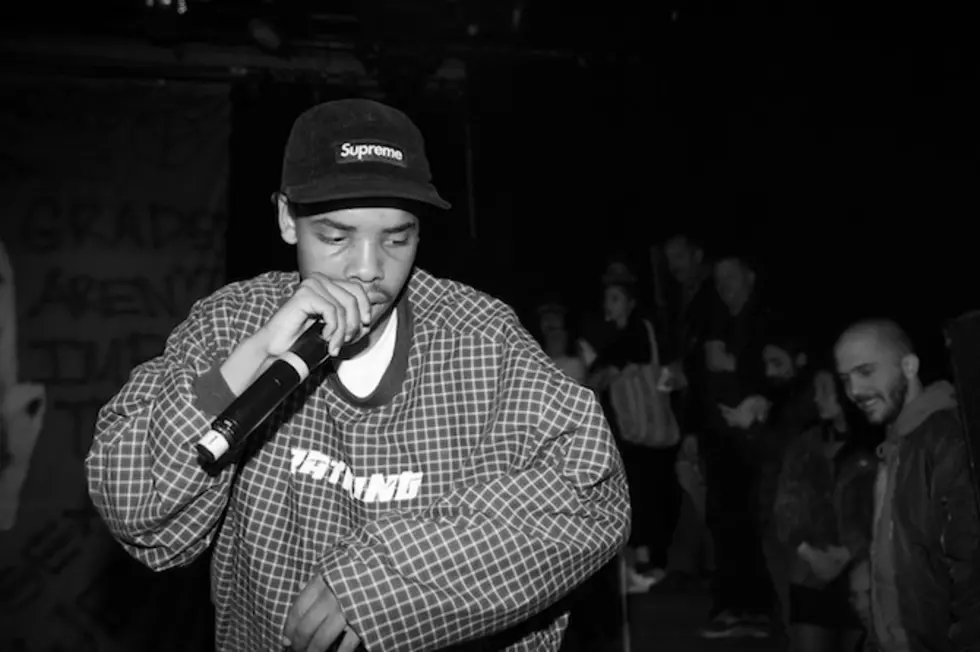 Earl Sweatshirt Debuts 5 New Songs
(Photo: Lauren Gesswein)
Earl Sweatshirt doesn't seem like the kind of guy to get whipped into a festive spirit. Nonetheless, Tuesday night (Dec. 23) at Santa Ana, Ca.'s The Observatory,  Earl was in a giving mood, dropping off five brand-new cuts--possibly from the followup to last year's acclaimed Doris.
Of the five songs, only two were referred to by name. Those records, "Faucet" and "Hell," can be listened to in full below. On the former, Earl hearkens back to the time "Before I did that shit that earned me my term on that island," while "Hell" is an agitated, ceaseless crowd pleaser.
Concertgoers also captured snippets of three other exclusives:
Vince Staples played at the top of the night's bill. Earl has yet to announce a date for his second official solo album.