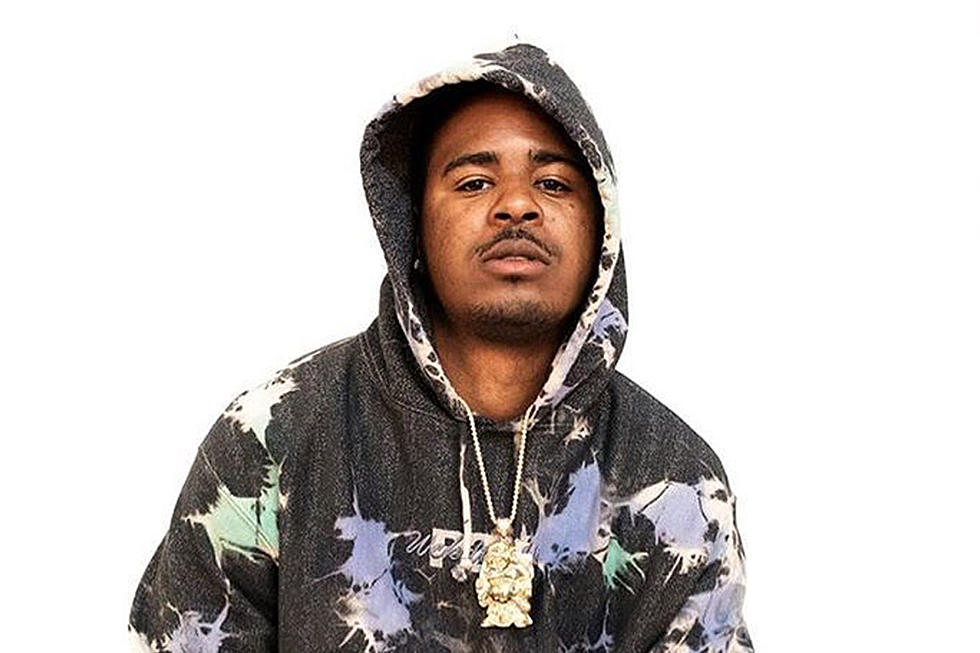 The Break Presents: Drakeo The Ruler
Dewanne Buckmire
California hip-hop is bursting with unique new talent, and South Central, Los Angeles-bred artist Drakeo The Ruler is at the forefront of the movement.
Since appearing on DJ Mustard's "Mr. Got Dough" in 2014, Drakeo has unleashed four mixtapes (I Am Mr. Mosley, I Am Mr. Mosley 2, So Cold I Do Em and Cold Devil) and gradually built a fan base across the West Coast and beyond. At the very end of 2017, Drakeo unleashed his Cold Devil project, a 16-track effort that finds the rapper, born Darrell Caldwell, living up to the title of the mixtape, the tracks from which have been streamed more than 10 million times.
Eschewing the outwardly ferocious approach of SOB x RBE's Slimmy B or the emotional, Auto-Tune drenched sound of his friend 03 Greedo, Drakeo's music is an exercise in restraint and matter-of-factness. Employing an icy monotone, Drakeo embeds his lyrics with seldom-seen subtext while delivering death threats with an alarming nonchalance and an off-kilter flow.
"When you see me up in traffic we ain't staring/I hope your car bulletproof, you gon' be stranded," he spits on his Cold Devil track "Red Tape, Yellow Tape."
With a style all his own and a growing fan base, Drakeo had positioned himself for a major run to national stardom before he was charged with first-degree murder this past March. Police say the rapper had given guns to two associates and concocted a plan to kill fellow L.A. artist RJ back on Dec. 10, 2016. Ultimately, RJ didn't end up attending the party, and someone else was killed instead.
"I'm innocent," says Drakeo, who's currently being held in Men's Central Jail in Los Angeles. "I can't wait to get back out and make good music."
Get to know Drakeo The Ruler in The Break.
I grew up listening to: "When I was young I was listening to Lil Wayne, Cam'ron, Rocko."
My style's been compared to: "It don't never be nobody in particular. They say I remind them of people, but they don't never say I sound like nobody. I ain't never really heard nothing before."
Most people don't know: "I'm really goofy [laughs]."
My standout moments: "When I did the 'Impatient Freestyle,' really. That's when it was really just like, 'Alright.' Because all the rappers were already talking about Drakeo and shit, so it was like the perfect time. My buzz was already getting up there, and then I guess everybody was just—I don't know if it was the video or just the song in general. I don't know. That's all I keep hearing about."
My goal in hip-hop is: "To take over, to be the realest nigga to ever make it. I done been through so many obstacles so I feel like I deserve it. Richest, realest, whatever. [I plan to] take over the rap game."
I'm going to be the next: "I'ma be the next Big Meech [laughs]. Thug Life [laughs]. All I know is Big Meech and big rollies."
See 60 Hip-Hop Albums Turning 20 in 2018