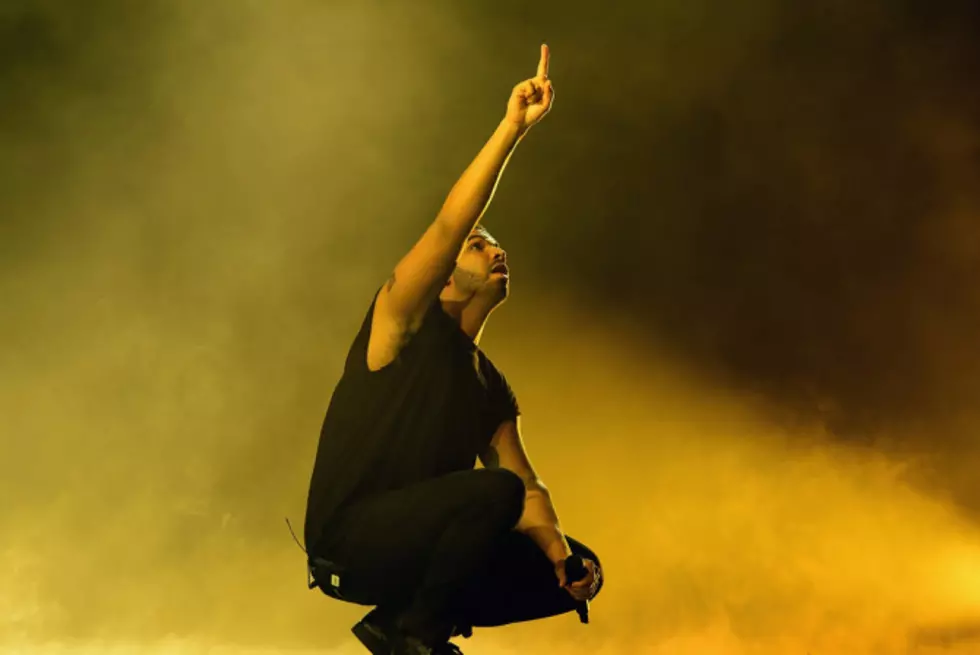 Drake Is the Most Popular Artist on Rap Genius So Far This Year
Getty Image
It may be safe to say that Drake is the lead hip-hop artist at the moment.
Rap Genius released their page view statistics for the first quarter of 2015 and Drizzy's name tops the list for most viewed artist and most popular song with "Know Yourself," amassing 1, 865, 000 page views. Fetty Wap comes in at No. 2 on the most popular song list for his hit single, "Trap Queen."
The Toronto native's surprise mixtape, If You're Reading This, It's Too Late was a hit. The project was viewed nearly 9,000,000 times, about 165,000 times per day since it dropped. Kendrick Lamar and Kanye West come in at second and third for most viewed artists. K-Dot's To Pimp a Butterfly snagged over 6,000,000 views, or 260,000 times per day since its release. According to Genius, TPAB is growing at a considerably faster rate than Drake's mixtape, so perhaps Kendrick will lead the way for the second quarter.
Drake "Know Yourself"
Fetty Wap "Trap Queen"
O.T. Genasis "CoCo"
Kendrick Lamar "The Blacker the Berry"
Nicki Minaj "Truffle Butter" f/ Drake and Lil Wayne
Big Sean "Blessings" f/ Drake and Kanye West
Nicki Minaj "Feeling Myself" f/ Beyoncé
Kanye West "Only One" f/ Paul McCartney
Big Sean "I Don't Fuck With You" f/ E-40
Kanye West "All Day" f/ Allan Kingdom, Paul McCartney, and Theophilus London
Drake
Kendrick Lamar
Kanye West
Nicki Minaj
J. Cole
Big Sean
Eminem
Lil Wayne
Fetty Wap
The Weeknd