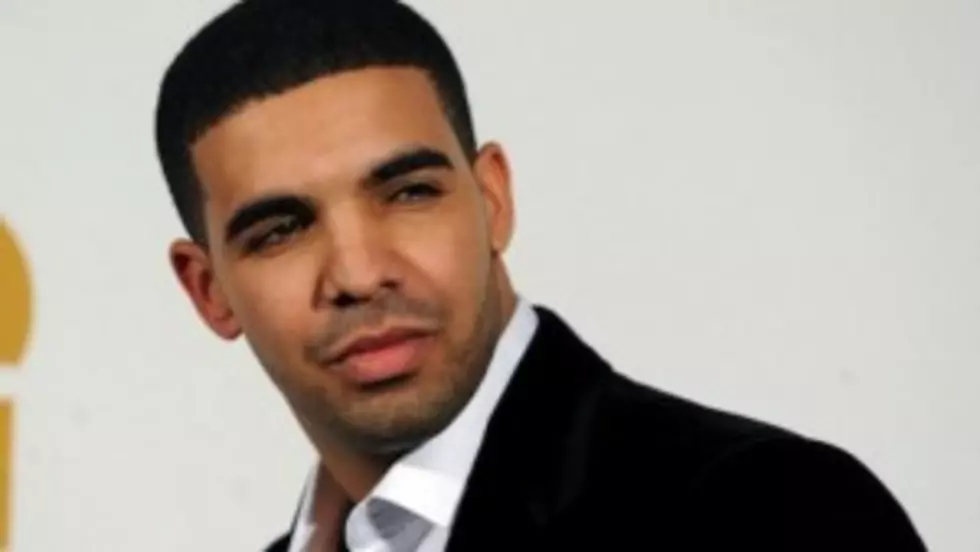 Drake and Tattoo Artist Squash Beef
Drake is ready to put one of his recent beefs behind him.
On Wednesday (January 25), tattoo artist Kevin Campbell tweeted at Drake, "Nice talking to you buddy, glad everything's cleared up. It's good that something positive came out of this whole fiasco. Stay up. Drake beef officially squashed…Everybody can now move on. Only positivity from here on out."
Campbell and Drake had been embroiled in a war of words since last last year. The Los Angeles based ink specialist had tattooed the rapper's name across a fan's forehead, and when he spoke on the incident, he didn't have the kindest things to say about Drizzy.
"I guess I feel bad that this dumbass got the name of the softest muthafucka in hip-hop tattooed on her forehead," Campbell told Vice. "But what makes that any less valid of a tattoo to her? I lost a little sleep over it that first night, wondering if I wanted to be known as the asshole who tattooed 'DRAKE' on some crackhead's forehead. None of the face tattoos I had done prior to this got any publicity, so I was a little surprised that this one took off like it did. I'm still kinda debating whether or not I should send you guys the whole set of pictures, I don't really want to paint the shop in a bad light, but it is what it is. In the end, she paid me to do this to her, which really means she did this to herself."
The Young Money rhymeslinger caught wind of the chatter, and later responded in an interview. "The guy who tatted it is a fucking asshole, though," he said. "I will tell you that. I don't fuck with that guy. Fuck you to that tat artist, by the way, 'cause you're an asshole, for real. And you should lose your job, and you should never do tattoos again. I don't fuck with you and if I ever see you I'm gonna fuck you up."
When Drake was in Los Angeles recently, according to Campbell, he did not approach the artist, like he had said he would, but sent his bodyguard inside the shop, instead. The incident was said to have gone down without an altercation.
All that seems to be in the past now, though. —Adam Fleischer