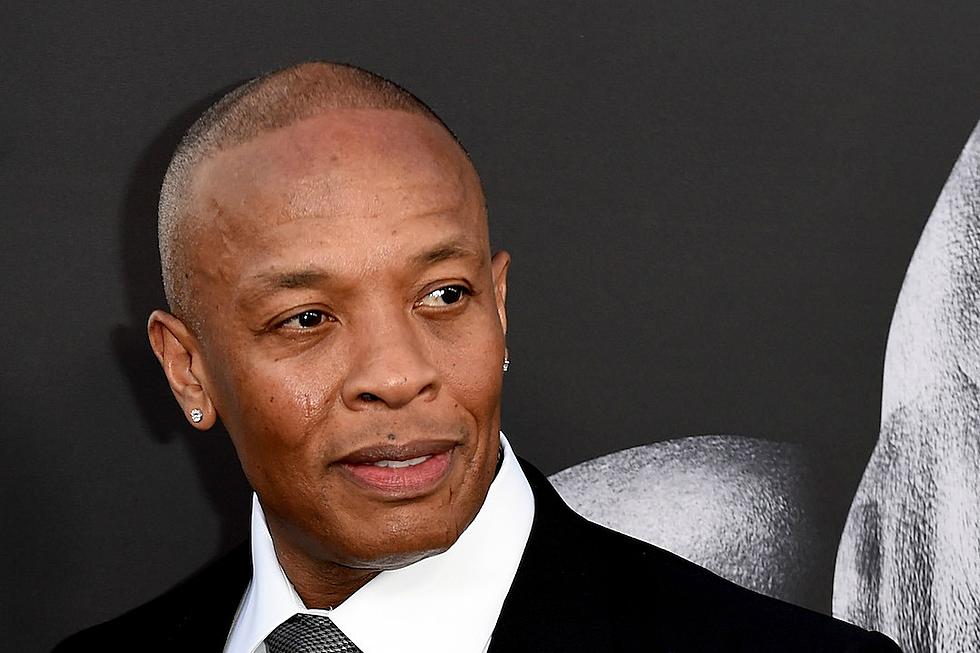 Dr. Dre Heads Back to Work in Hawaii
Kevin Winter, Getty Images
Dr. Dre doesn't get out of the studio much, as he's known to be a dedicated studio rat, though we almost never get updates on what he's actually doing in there in the first place. But on Sunday night (Aug. 21), producer Dem Jointz let people know Dre is getting back to work in Honolulu, Hawaii by posting a video of them two en route to the tropical island.
In the clip below, we see Dre vibing out to Steely Dan's classic "Black Cow" as the private jet he's on approaches Hawaii. "Back N #Hawaii Was Just Here 2 Months Ago," writes Dem Jointz in the caption. "#Workin #AfterMath#UMadeUsWhatWeAre #LetsGo."
But seeing how Em doesn't tend to leave Detroit much, there's another, perhaps more likely option in terms of who Dre is working with: Anderson .Paak. Back in March, .Paak was seen on a rooftop in Oahu, Hawaii recording new music with Knxwledge, and though he was also spotted in London working on new music with Nile Rodgers, Disclosure and Bruno Mars, he's been under Dre's wing for awhile now, and they've been cooking up records for a minute now.
If you aren't familiar with Dem Jointz, he was a part of some of the craziest songs from Dre's last album Compton, including "Genocide," "Medicine Man," "Deep Water" and "Satisfaction."
See the short clip of the two producers below. With Dre and Jimmy Iovine's fantastic HBO documentary series The Defiant Ones seeing massive success, let's hope it's spurred Dre to drop some new music in the near future. After all, he did throw in a new song during the final credits.
25 of the Best Hip-Hop Projects of 2017 (So Far)