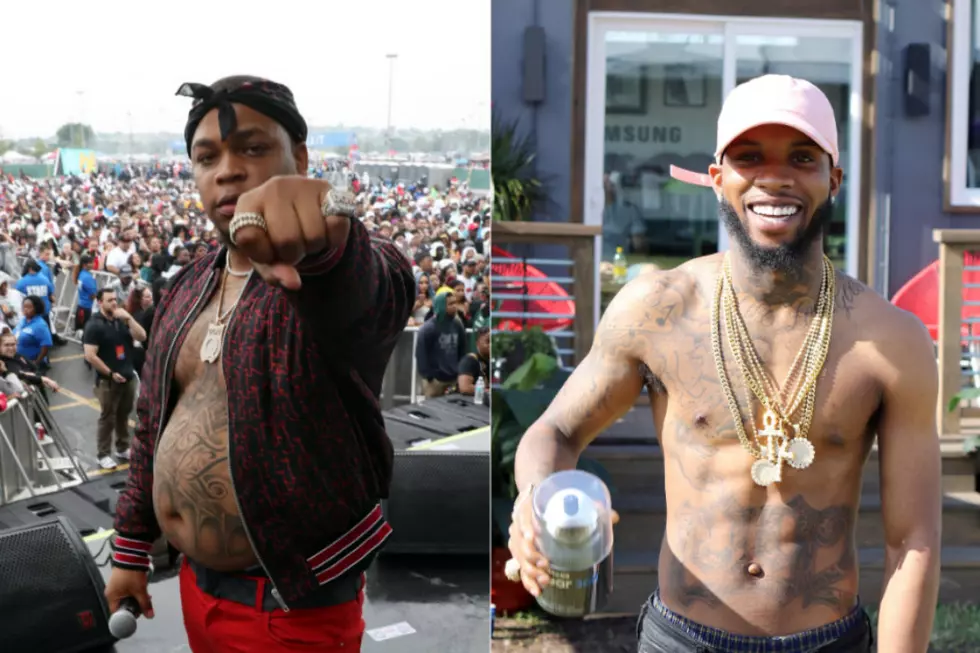 Don Q Accuses Tory Lanez of Stealing His Bars After Greatest Rapper Alive Claims
Johnny Nunez / Gbriel Grams, Getty Images (2)
Tory Lanez's claims of lyrical superiority over his fellow MCs has rubbed some people the wrong way. Add Don Q in that number. Following Tory's boasts that he is the best rapper alive, the Bronx rapper is accusing Lanez of stealing his lyrics in a freestyle.
Tory got hip-hop talking once again with his bold statement on Wednesday night (Jan. 23), claiming that Pusha-T and J. Cole weren't ready to rumble with him lyrically. He added, "I'm the best rapper alive. I will body any of y'all niggas out period."
Don Q wasn't feeling Tory's claims and responded on Twitter on Thursday (Jan. 24). "@torylanez RELAX MY BROTHER...IT'LL GET UGLY," he tweeted.
The following day he came with claims that Tory had swiped some of his Hot 97 Freestyle bars for his own freestyle session at the radio station. He even brought receipts, with a video mash-up of both freestyles, showing the similarities.
"Toryyyyyy??" he sarcastically quipped in the caption, in reference to Soulja Boy's now famous Breakfast Club interview. "The nigga that stole my style from bars to the beat...nigga u even wore the dad hat like me u been my son 😂😂😂😂 @torylanez RELAX YASELF #IMNOTJOYNER!!!"
See Don Q calling out Tory Lanez for stealing his bars below.
See Hip-Hop Fans Name The Most Disrespectful Diss Track of All Time