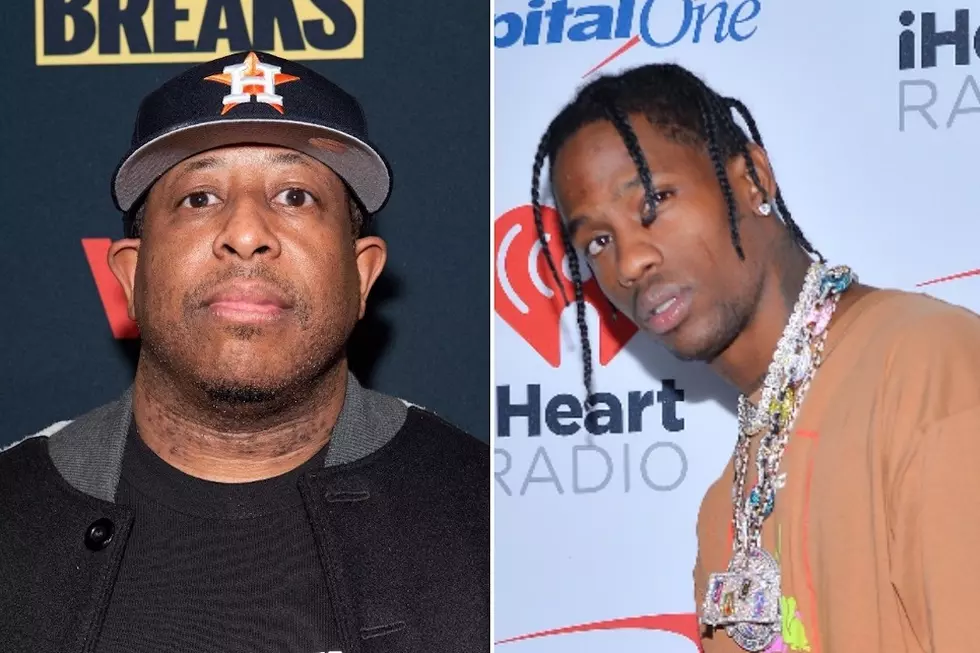 DJ Premier Learned to Play the Drums From Travis Scott's Dad
D Dipasupil/Sam Wasson, Getty Images (2)
DJ Premier is arguably one of the most elite producers in hip-hop from the past two to three decades, but it looks like one of today's newer artists had a big impact on his start.
The veteran producer sits down to talk with the Rap Radar podcast hosts, Elliott Wilson and B. Dot, where he reveals that he was taught to play the drums by Travis Scott's father. According to Premo, the Rodeo entertainer's grandmother taught the producer English in school, where he became close with Scott's dad and uncle, Jack and Travis.
"[Jack's] mom was my English teacher and she's one the flyest people in my neighborhood to this day, Mrs Webster," he says. "They were the first to have everything in our neighborhood, they were the first ones with a pool table, first ones with a VCR. I was like 'damn they can record Soul Train and play them.'"
Once the three became teenagers, DJ Premier would go over to Jack and Travis' home, where they taught him how to play drums and bass. He also mentions that Travis' uncle is whom the rapper named himself after for his stage name.
"As I got older, like a teenager, Jack and Travis was always playing drums and bass in the house, so they taught me how to play drums and bass," he admits. "Travis taught me how to play, [who] is Travis Scott's uncle, bass, and Jack taught me drums. That's how I really got into...that's a lot that had something to do with my production style to this day."
Check out the clip from Premo's interview on the Rap Radar podcast below. Listen to the full conversation here.
See Photos of Travis Scott's Different Looks Over the Years