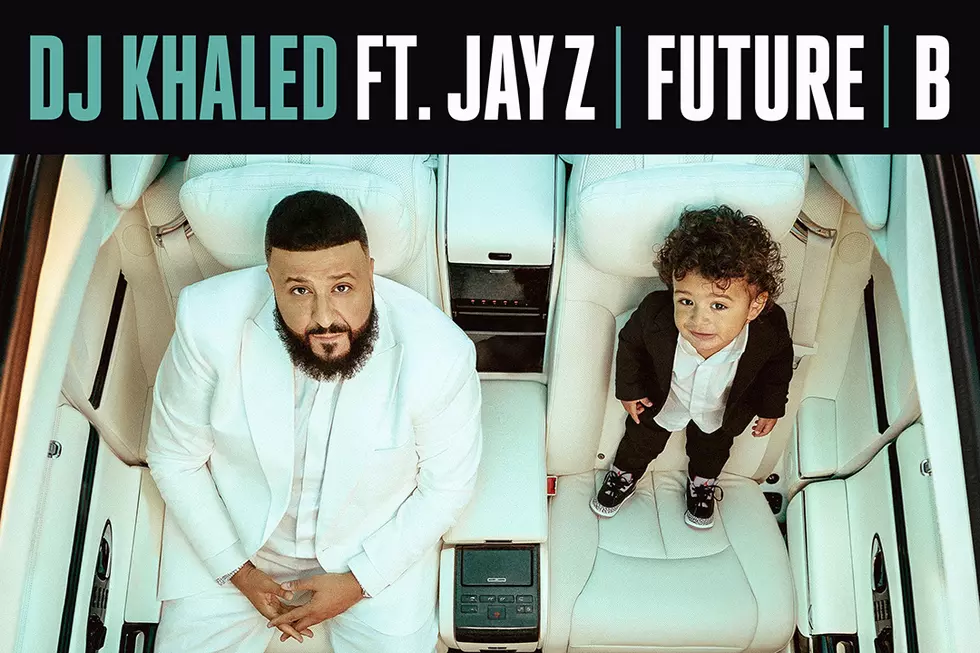 DJ Khaled Enlists Jay-Z, Future and Beyonce for New Song "Top Off"
We the Best
After being teased on Thursday night (March 1), the lead single from Khaled's upcoming Father of Asahd album is finally here and is another star-studded affair following 2017's "Shining" and 2016's "I Got the Keys."
Full of Meek Mill shout outs, Jay also uses a few bars to call out George Zimmerman on the track. "Meanwhile Georgie Porgie sinnin' and sendin' me threats/Save your breath, you couldn't beat a flight of steps/Try that shit with a grown man/I'll kill that fuckboy with my own hand," Hov spits.
Beyonce also shows off her rapping on the song, stealing the show with her half singing, half rapping verse. "Top off the coupe and it look like Freaknik/In the hood, hollerin', 'Free Meek'/Two deep, it's just me and JAY/Just posted in them courtside seats," Bey raps.
Khaled announced his forthcoming album on Thursday with a teaser video featuring him and his 1-year-old son Asahd. A release date for the upcoming project has not been revealed yet.
Listen to DJ Khaled, Jay-Z, Future and Beyonce's new "Top Off" track below.
See New Music Releases for March 2018