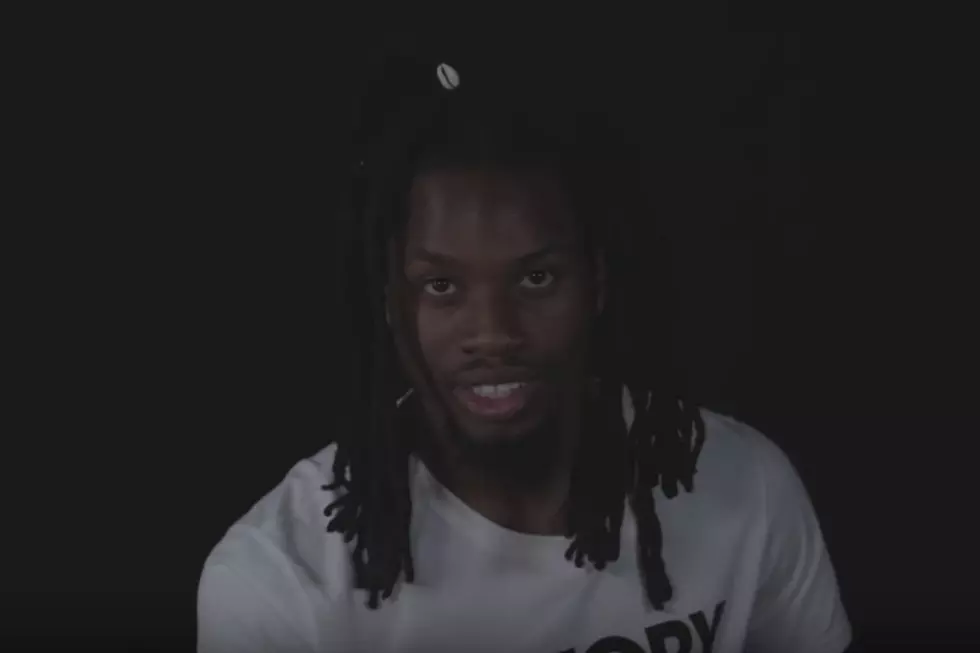 Denzel Curry Knows New '13' EP Isn't Even His Best Work
XXL
A couple weeks ago, Florida rapper Denzel Curry dropped his new 13 EP out of the clear blue sky. It featured a couple songs he'd released previously, like "Hate Government" and "Equalizer," as well as some new tracks like "Bloodshed" and "Heartless."
When the EP was released, Denzel came through the XXL headquarters to talk about why he came out of nowhere with the project, and his explanation is quite simple: he was bored.
"The reason why I put out the 13 EP is because I got bored. I wanted to supply my fans with something," Denzel explains in the video below. "I knew I couldn't give them the stuff from the album. The album's not even done yet. It's almost done, but it's not done yet, and I want to make sure it's perfect to a tee before I even think about releasing anything."
The album he's talking about is Taboo, the official follow-up to Denzel's breakout 2016 LP Imperial, but even though we asked him about details on Taboo, he's staying tight-lipped so fans will be surprised.
Some of the songs on 13 were released as "demos" because Denzel didn't want fans thinking this is his best work to date: "I didn't want people to be like, 'This is Denzel's best work? What the fuck?' This not my best work. I'm obviously really good, so [13] is not my best work at all."
Watch him talk about the EP in the first part of our exclusive interview below.
See Fans' Predictions for the Hip-Hop Songs That Will Rule Summer 2017