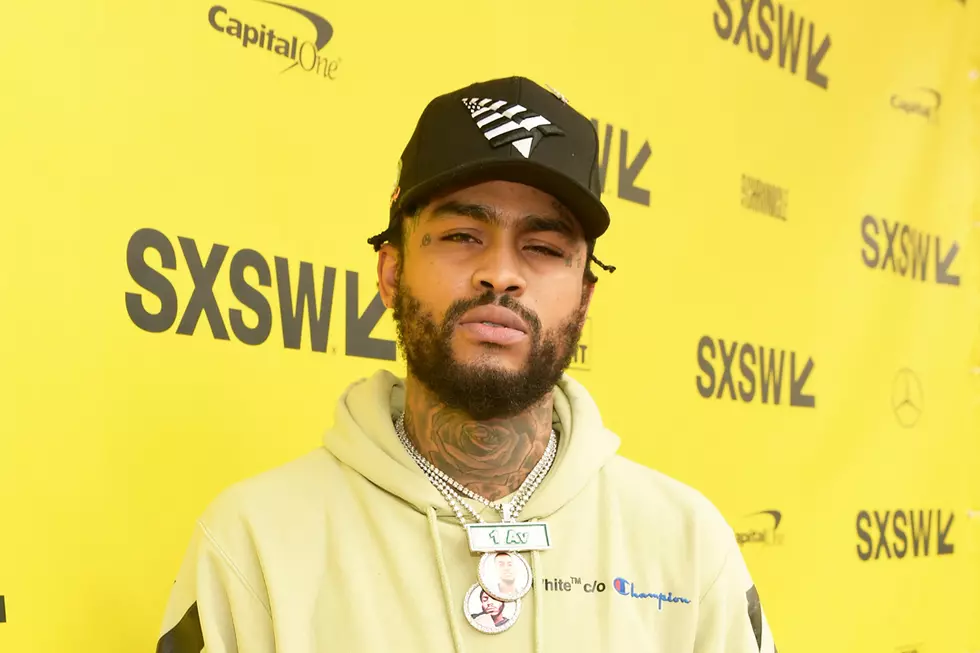 Dave East Visits the Family of 15-Year-Old Boy Tragically Murdered in the Bronx
Matt Winkelmeyer, Getty Images
In a photo posted on Instagram on Monday (June 25), East can be seen posing with Guzman-Feliz's mother as he holds a candle bearing the young boy's face. "Found Out Junior Loved My Music. Shit Made Me Relive Freaky And Mugga Death All Over Again," East wrote, referring to the deaths of his cousins Malik "Freaky" Carter and Mugga.
"Glad I Got To Show His Mom And Sister Some Love And Support. Too Many Cowards Roaming This Earth #JusticeForJunior," the Paranoia 2 rapper added in his caption.
Guzman-Feliz was killed on June 20 after five members of the Trinitarios gang dragged the 15-year-old child out of a bodega in a case of mistaken identity. The attackers then held the boy down, hacking and stabbing him with knife. Bleeding from his neck, Junior ran toward St. Barnabas hospital but collapsed just a few feet away.
According to reports, the suspects believed Guzman-Feliz was responsible for making a homemade sex video with a woman connected to one of the suspects. Police have since arrested five men connected to the murder and one man has been charged with second-degree murder and gang assault.
Another member of the gang, Ramon Paulino, was arrested for his role in the separate stabbing of a 14-year-old. Police believe Paulino had a role in Guzman-Feliz's murder as well, CBS New York reports.
Check out Dave East's Instagram post below.
See New Music Releases for June 2018