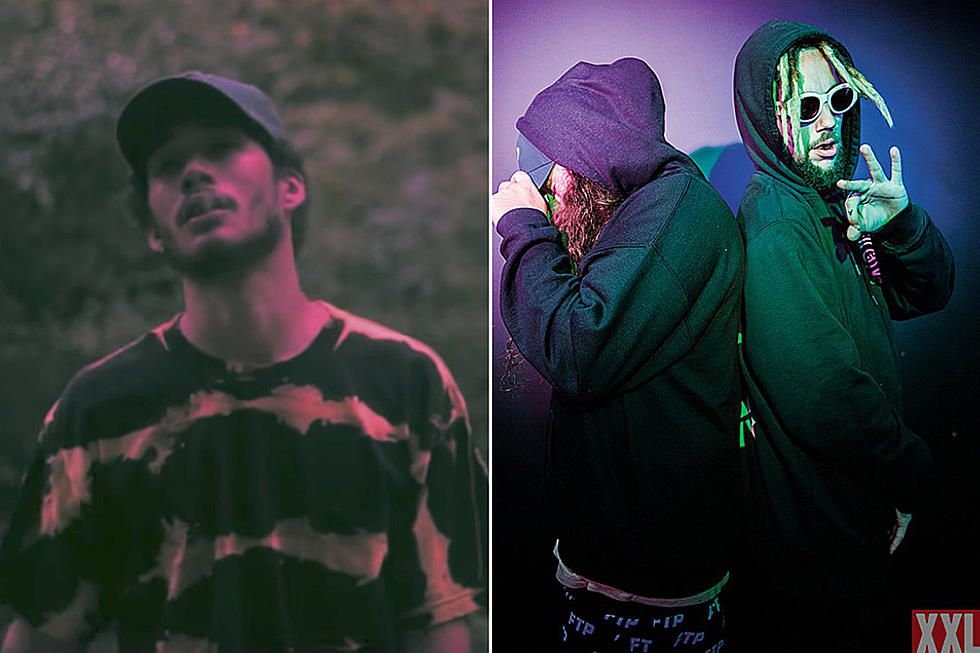 Dash Has a Project With Suicideboys on the Way
Loose Skrew via YouTube / Michael Fequiere for XXL
It's been two years since Da$h dropped a new full-length project, but according to a recent video from the New Jersey rapper, fans can be on the lookout for two new projects.
In a video posted on Instagram Live, Da$h revealed he and the $uicideboy$ have finished a new project and also teased his own solo record. "Yo, who ready for Loose Skrew, man?" he said. "Who ready for me and $uicideboy$ album, Walk the Plank, man? Me and $uicideboy$ got the whole album done. I just dropped a whole bomb on ya niggas, ya ain't even know. Whole album finished, nigga. Music done, nigga."
As for a release date, Da$h wouldn't give an exact date but did say both projects would be coming soon, and his solo project, Loose Skrew, could even be out this week. "Whole album done with $uicideboy$," he continued. "Walk the Plank, coming soon. Loose Skrew coming real soon. Ya might just have something to bump next week. Ya might just have something to bump this week."
In September, the $uicideboy$ dropped five new EPs from their ongoing Kill Yourself series. The latest releases included: Kill Yourself Part XVI: The Faded Stains Saga, Kill Yourself Part XVII: The Suburban Sacrifice Saga, Kill Yourself Part XVIII: The Fall of Idols Saga, Kill Yourself Part XIX: The Deep End Saga and Kill Yourself Part XX: The Infinity Saga.
Check out Da$h's video below.
See New Music Releases for November 2017