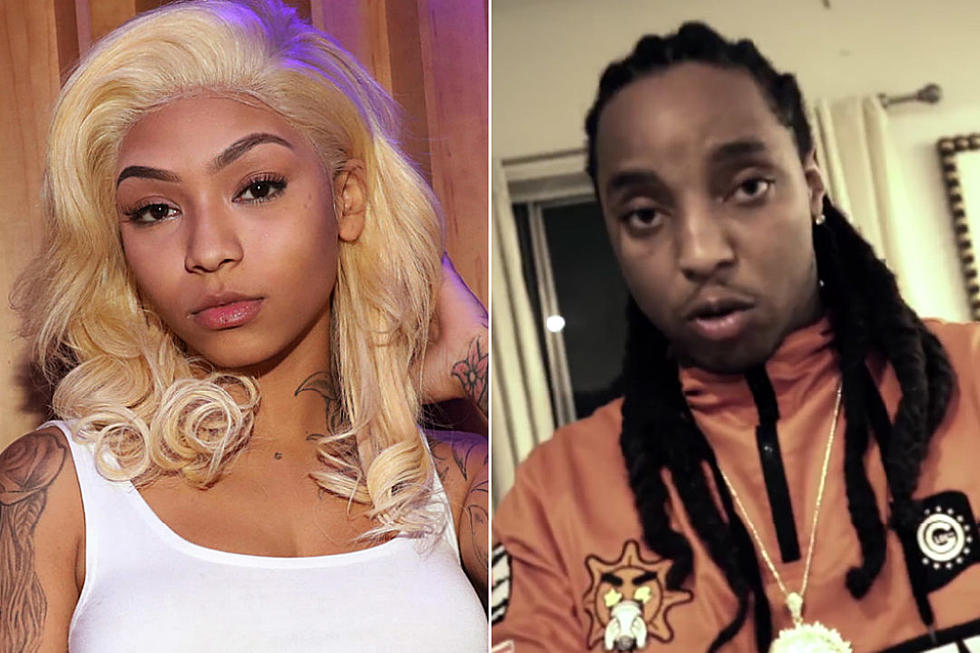 Cuban Doll Breaks Silence About Domestic Violence Incident With Tadoe
Johnny Nunez, WireImage / BigGucciSosa via YouTube (2)
Now, Cuban Doll has used her Instagram account to speak out on the incident."I've been scared to speak out on this situation but I refuse to continue to hurt in silence," she begins in an open letter she posted on Tuesday (May 7).
"This isn't the first or second or third time that this has happened to me," she continues. "It has been happening for a while and I never spoke about it publicly because I never want people to think that I'm weak."
She went on to say that she is aware that many other women experience domestic abuse and she wants to be a role model for speaking out. "This happening to other girls my age publicly and I see them getting made fun of on social media when they need help."
The public part of this story appears to have begun after Cuban Doll talked to 6ix9ine on Instagram Live on Saturday (May 5). Earlier in the day, the Brooklyn rapper had been going back and forth with Trippie Redd on Instagram. It's been speculated that Cuban Doll's conversation with 6ix9ine is the reason for Tadoe's alleged attack, as he later reportedly spoke with the "Gummo" rapper and told him not to talk to his girlfriend, threatening him by saying "I kill people." It was just about a day or so later that Cuban Doll reappeared on Instagram Live showing her bruises.
In the caption for the post, Cuban Doll criticizes people who've made light of her alleged beating, possibly criticizing Tadoe for jumping on Trippie Redd's song that surfaced this week titled "I Kill People."
Trippie has seemingly responded to Cuban Doll's comments with an Instagram post of his own. In the caption, he explains that his Tadoe-featuring track is nothing more than a song. He also appears to be referring to 6ix9ine when he me mentions that she should "swallow rainbow dick."
"I KILL PEOPLE ! Comment "1400GLO" Now... Album mode @tadoe_dagloden1 @chieffkeeffsossa @ozmusiqe," he wrote in the post. "*THIS SONG IS STRICTLY ABOUT KILLING PEOPLE THATS IT DONT LET NO ONE TELL YOU DIFFERENTLY THESE THOTS TRIPPN NEED TO SWALLOW RAINBOW DICK AND BEAT IT I LIKE MAKING MEME SONGS CAUSE IM A KID*"
See what Cuban Doll has to say about domestic violence, and the original video of her reporting her alleged assault, and Trippie Redd's response below.
Check Out the 2018 Hip-Hop Music Festivals You Need to See