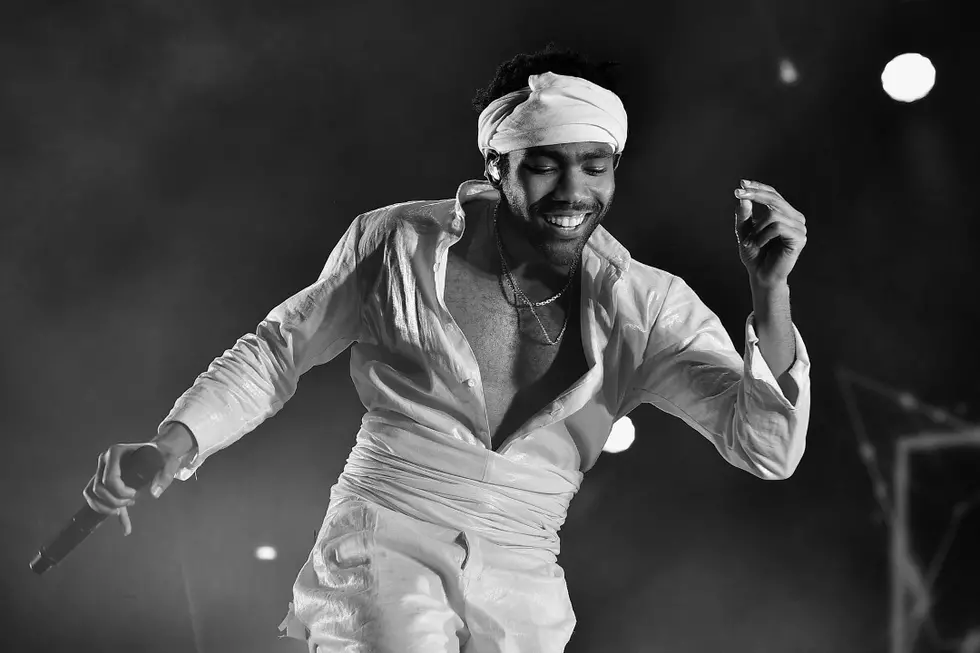 Childish Gambino Plans New Pharos Shows in New Zealand With More Artists and New Music
Theo Wargo, Getty Images
Childish Gambino is bringing his Pharos event back, and today (March 3), we find out he's taking the show to New Zealand.
If history repeats itself, this will be a treat for fans. Gambino, a.k.a. Donald Glover, put on the inaugural Pharos event in 2016 in Joshua Tree, Calif., where he privileged those in attendance to a unique experience of jams, culture, visual stimulation and unreleased music from his yet-to-be dropped Awaken, My Love! album. "The sonic elements confirmed Childish Gambino as a vocalist, one with range, peaks and chops for days, while the visuals from the 360 technology, down to his George Clinton meets Massai warrior costume further drove the theme home," we wrote in our recap of the festivities.
This year's event will happen November 23-25, and it sounds like the Atlanta rapper/actor plans on doing it even bigger. "Pharos is meant to be a communal space—a place that evolves and reacts to the culture," Glover said via e-mail, about the second annual event. "We aren't tied to a format and that lets us adapt in a way that others can't. We're selling real intimacy. We protect the experience and it becomes something you genuinely share with the people around you and you take away something special. We're looking at expanding the world in 2018—there will be more artists involved."
The event will be organized by Glover, Fam Rothstein, Wolf Taylor and Miles Konstantin, and will reportedly include three performances at yet-to-be-revealed locations. So (twiddles thumbs), should we expect to hear music from Gamb's new album? "People can expect new music in some capacity." says Rothstein. "Pharos right now, as it stands in fans' minds, is that it represents new music. But not committing to announcing a new album gives us more space to be able to shift while also not giving that much away."
Tickets for the show will be $149. Check back for more details as they become available.
Check Out the 2018 Hip-Hop Music Festivals You Need to See