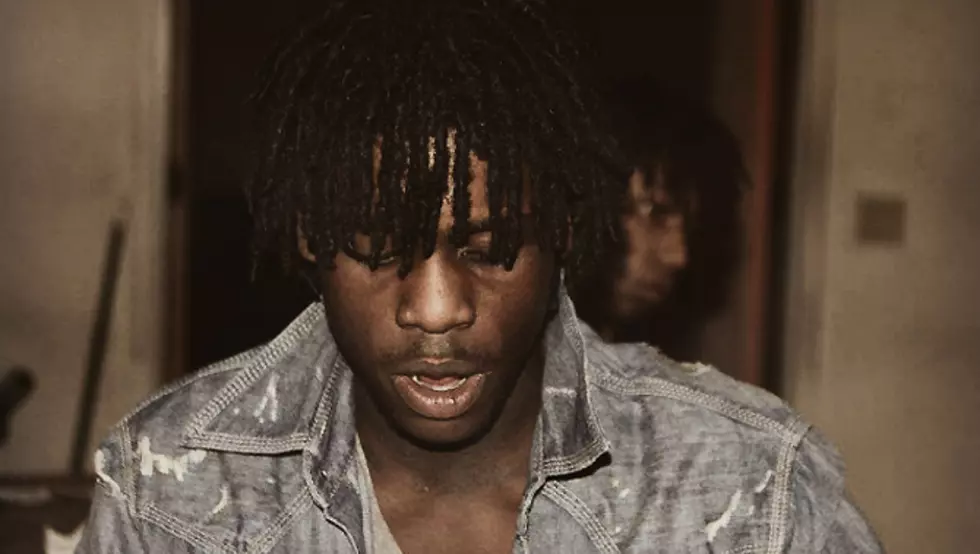 Chief Keef Is Going Back To Jail
Chief Keef - "Hobby"
Just when he thought he was out, they pull him back in.
Chief Keef has returned to jail for violating his probation, the Cook County sheriff's office has announced. It is unclear how he violated it and when he will be released. The 18-year-old MC appeared before a judge Wednesday morning and was transferred to a Cook County jail in the afternoon. Shortly before going in, Keef Tweeted about the incident, saying, "In court Finna go to Jail Judge Wants to send me." Accompanying the tweet was an Instagram photo of a text, which stated, "Judge putting me back in jail, see y'all later."
Keef was sent to Cook County Jail's Cermak Hospital on October 15 for rehab after testing positive for marijuana, which was a violation of his then probation. Before that, he was arrested twice in 2011, once for driving 55 miles over the speed limit and once for pointing a gun at a Chicago police officer.