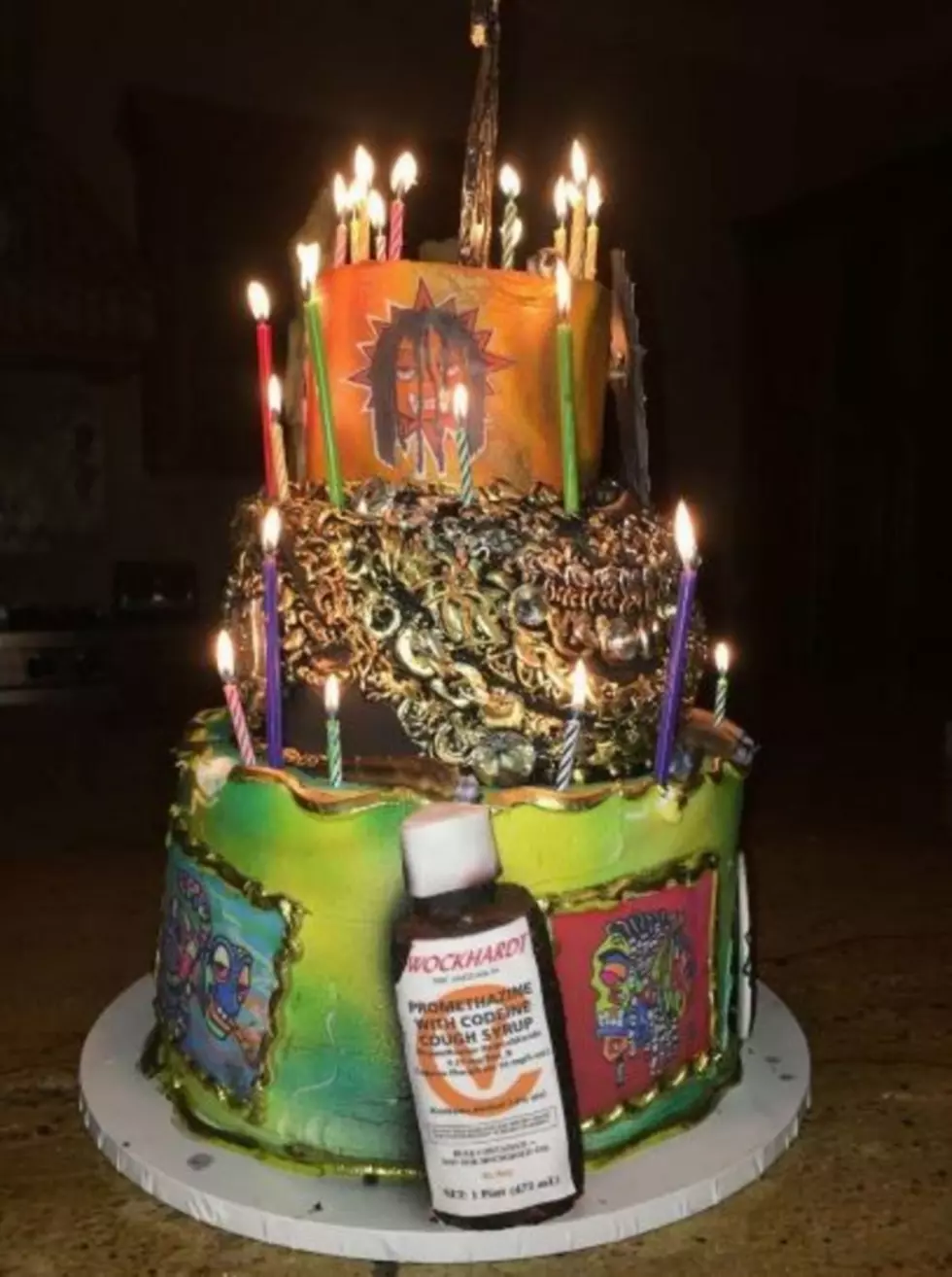 Chief Keef Gets Ridiculous Birthday Cake
Marc Gravelle
Chief Keef felt he needed a top dollar birthday cake to celebrate turning 21. The Chicago rapper spent $1,000 on a three tier cake which featured edible blunts, gold chains made of buttercream and a decorative promethazine bottle. The cake was made at the Cake and Art in West Hollywood. Marc Gravelle reportedly needed four hours to craft the cake for Keef.
This crazy birthday cake wasn't the only lavish gift that Chief Keef received for his 21st birthday. The "Don't Like" MC's manager Idris "Peeda Pan" Abdul Wahid gave his client a brand new Rolls Royce. Keef went on Instagram yesterday (Aug. 15) to show off the gift from his longtime manager.
Chief Keef has truly been living the good life ever since moving into a giant mansion earlier this year. Keef has also been receiving gifts long before his birthday even occurred. Just a few months ago, the RAW rolling products company sent the rapper 5,000 pre-rolled papers as a housewarming gift. That amount would equate to more than a decade's worth of papers for the average smoker. Of course, Keef's not really the average smoker.
The Chief Keef birthday celebration provided some presents for the fans as well. In honor of his born day, Keef released two brand new tracks for the fans to enjoy. "Police" featured an ominous vibe while "Run Em Ova" was a banger with heavy use of AutoTune on the vocals.
21 More Rappers You Need to Follow on Snapchat