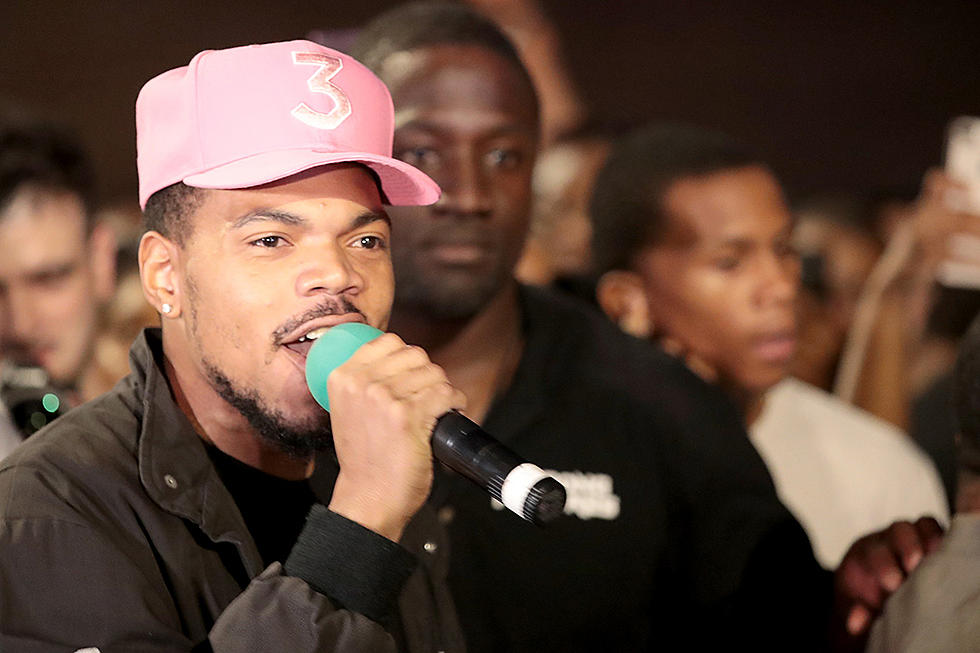 Chance The Rapper Wants 'Fortnite' Creators to Pay Rappers for Use of Their Dances
Scott Olson, Getty Images
Chance The Rapper would like to see that change and called out the video game on Friday (July 13) for not highlighting the inspirations behind the dances. "Fortnite should put the actual rap songs behind the dances that make so much money as Emotes," the Chicago MC tweeted.
"Black creatives created and popularized these dances but never monetized them," he continued. "Imagine the money people are spending on these Emotes being shared with the artists that made them."
Chano dove deeper into the idea of paying the creators of the dances, saying he would love to be able to purchase the "Hype" Emote, which is inspired by the Shoot dance, and buy BlocBoy's "Look Alive" at the same time.
"I would love to be able to buy Hype and also be purchasing Look Alive or buy 'Swipe' and be buying it from both @FortniteGame AND 2Milly," he added in a separate tweet. And aside from the creators making money, Chance would really just like to see the Emotes play out to their real songs.
"I also would just rather watch them dance to a real song lol," he tweeted.
Check out Chance The Rapper's tweets below.
See Photos of Chance The Rapper's Different Looks Over the Years