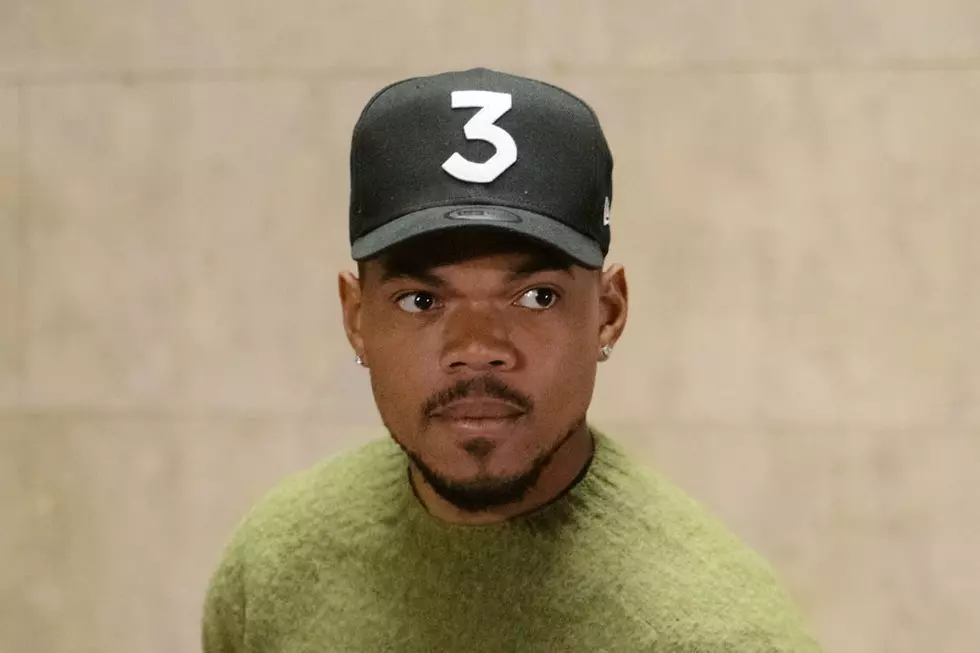 Chance The Rapper Thinks People Want Him to Commit Suicide, Releases Statement
Daniel Boczarski, Getty Images
In a series of tweets he shared on Monday morning (August 5), Chance said that he feels people are trying to encourage him to end his life, though he doesn't specify exactly why he would think that. He also appeared to express his disappointment that fans are essentially trying to shame him for declaring his love for his wife, Kirsten Corley.
"I'm getting this crazy feeling that people want me to kill myself," Chance wrote with a teary-eyed emoji. "That's not my vibe at all, but i feel the push. And I feel like even more than that, some people want me to feel ashamed. Shame is heavy yo. And feeling shame for something that you were once prideful about is super heavy."
He continued by noting that no matter what anyone says, he loves his wife and is proud to say that.
"What's really weird is that music is the number one thing that influences how I feel on the daily," Chance added. "Like can really push me to one side or the other. And thats super raw to me. Cause I'm sure there's other people that get their fuel from music. So for anybody out there thats texted me the past few days, I appreciate you. And I'm happy being able to spend time with my family and do alot of the things I used to do before I got so wrapped up in making this project. And I wanna let some of these feelings go cause thats whats twitter is for. For people to say exactly whats on their hearts. And the number one thing thats been on my heart and has been reaffirmed in the last week that I'm now 100% sure of is..That I LOVE my wife."
While there might be people out there who wish ill will on the Chicago rapper, Chance wants to make it clear that he wouldn't ever hurt himself in that way.
"I just want to reiterate that I don't want to kill myself, nor am I ashamed of loving my wife," Chance wrote in one of the last tweets relating to the subject. "I think I just wanted to say out loud that I see the vibes 👀."
Chano's official debut album, The Big Day, was released last Friday (July 26) and debuted at No. 2 on the Billboard 200 albums chart. The project moved 108,000 equivalent album units in its first week on the chart but has been subject to criticisms from fans who say it was too focused on his wife and not the old content they love from the Chicago rapper. This could very well be the reason Chance is speaking out.
In related news, Chance will soon be hitting the road in support of The Big Day. The tour kicks off in September in San Fransisco, Calif., and will hit 35 cities including Los Angeles, New York City and Atlanta before wrapping in Miami in November.
Read 10 Wild Stories That Took Place During Hip-Hop Tours