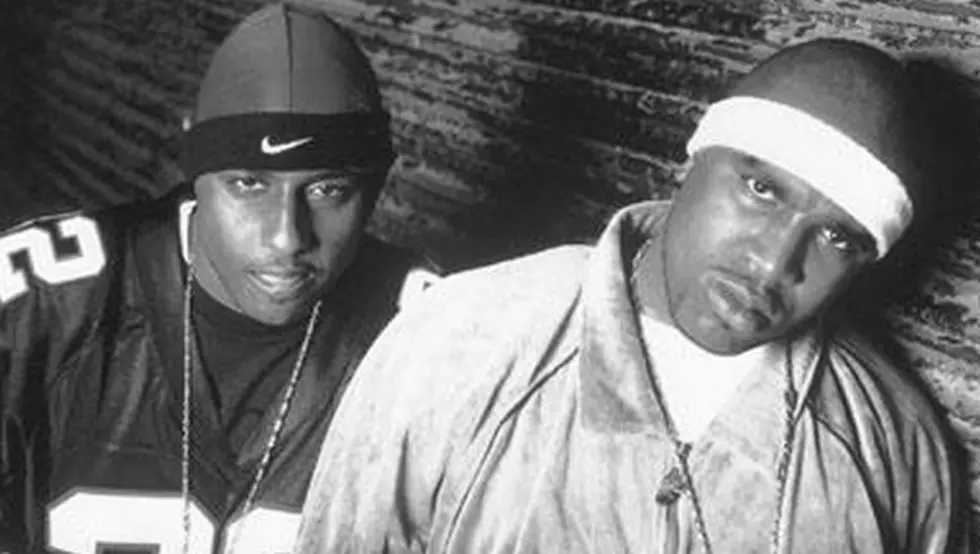 Capone-N-Noreaga Rejoins Penalty Entertainment
Capone-N-Noreaga
Hometown: Queens, NY
Years Active/Status: 1995-2004; 2006-2011; 2013-Present
Biggest Project: The War Project
Why They Are Dope: C-N-N embodied the gritty lifestyle of New York that was often displayed through their brash lyricism. Revered classics like "T.O.N.Y. (Top Of New York)" and "L.A. L.A." showed off a unique chemistry often displayed by many New York duos of the era. Fast forward to 2014, C-N-N are still going strong with plans to drop a reunion project soon.


It's always good to come home, right? Well, apparently, that was the case for the Capone-N-Noreaga. After signing with Penalty Entertainment back in 1999, the group decided to return back home, and bring N.O.R.E.'s Good Belt Gang, along for the ride. In a statement, a jovial N.O.R.E., expressed his excitement in returning back to Penalty.
"I'm excited to once more be apart of Penalty, a company I helped build in the late 90?s. Get ready for us to shake the game up this time around!" stated N.O.R.E. "Good Belt Gang is where my heart is at. I'm happy to be able to help birth the careers of some very dope and creative artists and I'm super hyped to be doing it along with Penalty."
Penalty's Founder/CEO Neil Levine expressed his joy for bringing the notorious duo back home.
"The re-signing of legendary group CNN is a monumental moment in the Penalty legacy and I'm proud to be able to share it with the world," adds Penalty Entertainment's Founder/CEO Neil Levine. "I'm also excited to be able to contribute toward building N.O.R.E.'s vision with Good Belt Gang, a new generation of artists he's passing the torch down to. We're about to re-write history!"
Check out the announcement made by N.O.R.E. and Good Belt Gang.