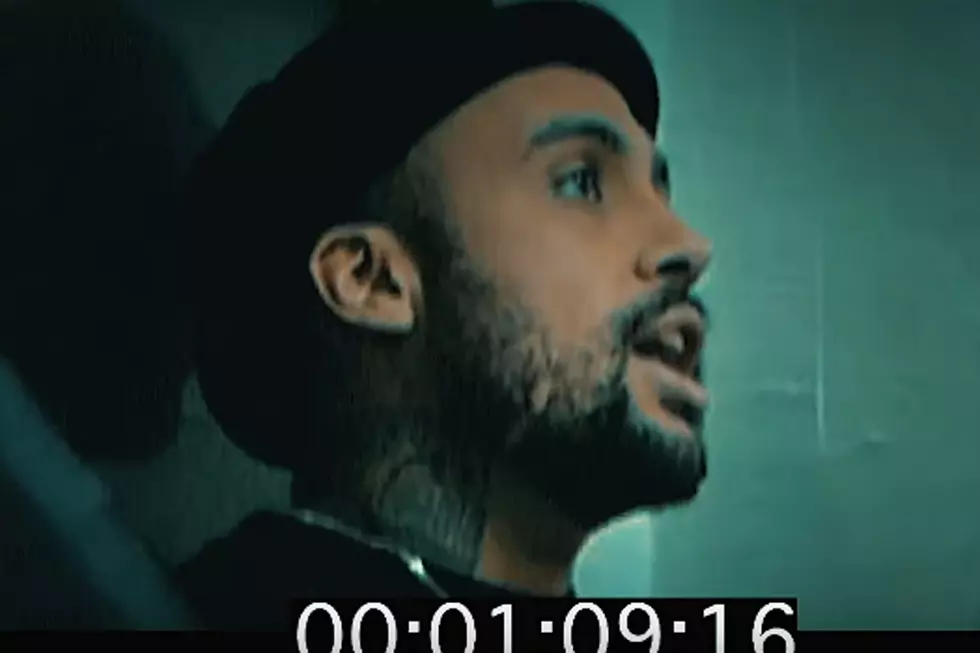 Bodega Bamz Gets Personal in "Praying in My Valours" Video
Bodega Bamz via YouTube
Spanish Harlem rapper Bodega Bamz is back to the music, and he just shared a new video for latest work "Praying in My Valours," in which he recaps his career thus far.
The Ohla-directed footage starts with Bamz walking down a building hallway. He eventually settles into a comfortable spot on the steps and raps. While waiting there, he rolls weed and drinks cognac, reflecting on his life up until this point.
Bodega Bamz kicks the song off with some facts about his current lifestyle. "Ayo, my stomach rumblin', I'm hungry but they hid my plate/You know it's murder when they coming but they hide they face," he spits. "They tell me sign, I'm like, 'But I ain't tryna seal my fate'/They say, 'I love you,' but I know they only hiding hate."
He also puts things in perspective, later on in the verse with "First they hate, then they—you know how it goes/I plant a seed, they got the water just to see it grow/I needed patience 'cause for me, I felt it moving slow/That stupid question, like, 'Bodega, why you still ain't blow?'"
Things have been going pretty well for Bodega Bamz these days. Late last year, he secured a role on the Showtime series SMILF and unleashed the song "Poof," the lead single from his forthcoming album PAPI. Earlier this year, he released an entertaining video for the song "Diddy Bop," complete with a few trick shots on one of NYC's most-beloved basketball courts.
Watch Bodega Bamz's "Praying in My Valours" video below.
See New Music Releases for February 2018